Today is Candy's ##### birthday. I will not say how old, as that will make me older - Candy is seven years younger than I am.
When we were younger, the rest of us used to tease Candy. You see, we three older ones were all born a month apart (plus years). Charles and I were exactly a month apart plus two years. Cara was born a month plus nine days plus four years from me. Therefore, in our little brains, Mom and Dad had PLANNED us ... two years apart, you see. Then came Candy - four months and three years from Cara ... making her unplanned (and, in our nasty moments, unwanted).
It was not until later, when we were grown, that Mom said we ALL just "happened."
And definitely, Candy was NOT unwanted. I can remember her birth and how excited I was to get a baby sister. In those mediaeval years, children were not allowed in the hospital to see either the mother or the sibling in the nursery. So Dad and Grandpa Childs took we three older ones to the side of the hospital where Mom could wave at us.
From then on, it was the four of us. Since Dad was in the Air Force, we traveled a lot and had to depend on each other for friendship. Charles and I were closer in age and interests, so we ran around together. Cara and Candy, being the youngest, played together more than with us. But many, many times, it was all four of us that did things together; we got on rather well, considering.
And now, there are just the two of us. We live only six miles apart (as the crow flies), nine miles (by road) and do quite a bit of activities together.
Candy and I are both interested in fibers so we travel to see sheep, other fiber lovers and stores. I taught her how to spin and weave and knit. Now she is helping me improve my spinning (I'm a better teacher than I am a doer) and my knitting.
I am so blessed to have Candy in my life. I thank the good gods every day that she is near me and we are friends.
So, Happy Birthday, baby sister - may you celebrate many, many, many more. I love you.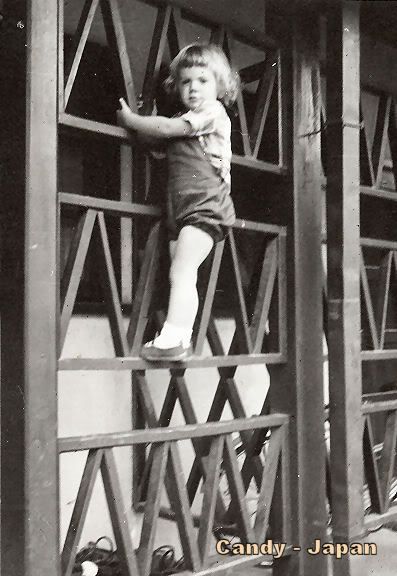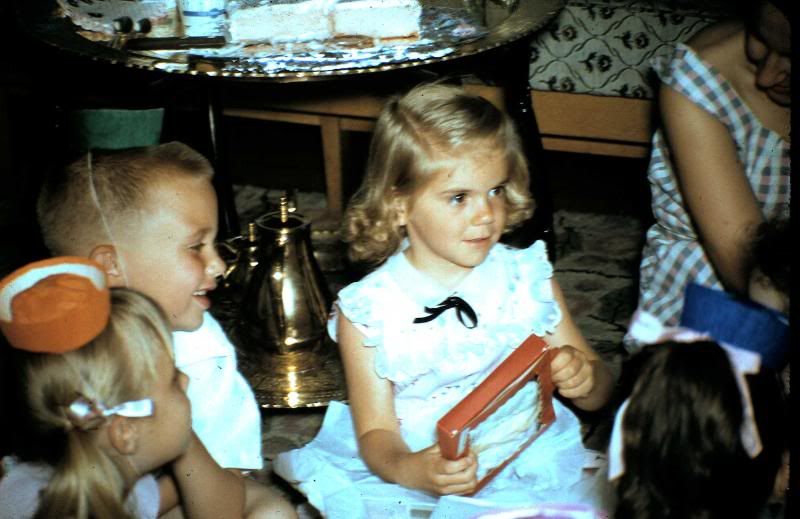 Birthday party - probably fifth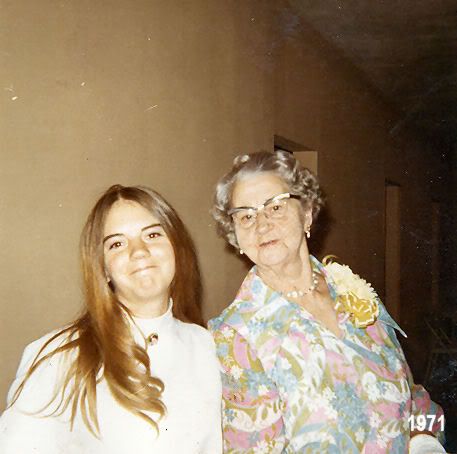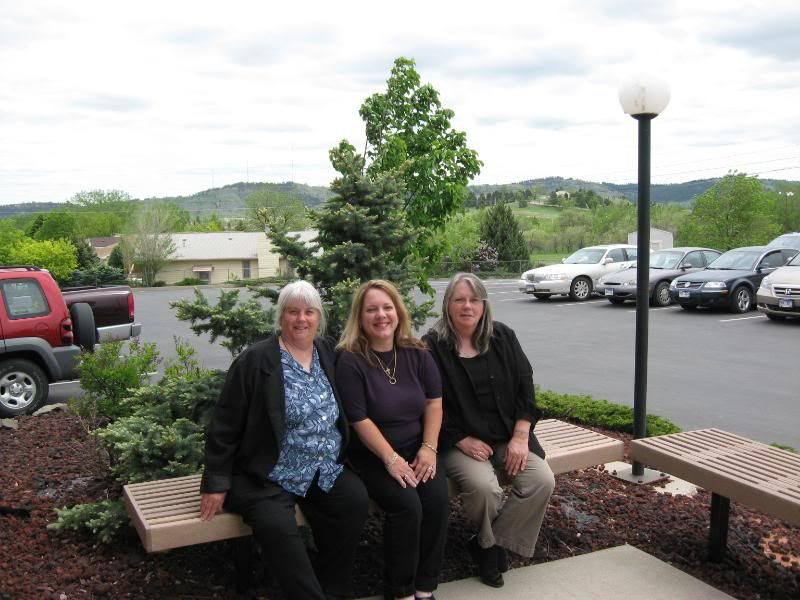 Three sisters - Me, Donna and Candy at Charles' funeral last week