I mentioned earlier that I was competing in the Ravelry Olympics and I completed my race last night. I had two very competent judges critique my results and I was awarded a silver medal!
The awards will be given this evening and will be covered by CNN (Connie's News Network) exclusively.
Daughter Joy finished her race before I did and chalked up more points. She won a gold medal, judged by the same two competent judges.
On a Ken note, I now have the pictures ready to post. We spent several hours there yesterday and I was amazed by how quickly he has recovered to the extent he has. Not that he's well, by any means, but he was sitting up without support from the bed, sat at the edge of the bed for almost 5 minutes with his feet on the floor, ate ice cream and pudding and cottage cheese. Plus, he ordered a cookie as part of his supper. He went from not wanting to open his eyes to look at anyone to watching TV briefly. Ken is not being a hero but is taking his pain meds on a regular basis and is asking for more (he's allowed more if he wants) when he feels the need.
Of course, most of the improvements came because Joy was there. Joy, Bill and I went yesterday. Norm and Bill will go with Joy today while I stay home and beat up the girls.
Norm will go home tomorrow morning and then come back next weekend to collect me. That way I can be here to help Joy and be with the girls. Ken asked that they not go up to see him until tomorrow, when he hopefully is feeling more alert.
So, here are the pictures …
Bill is resting in the recliner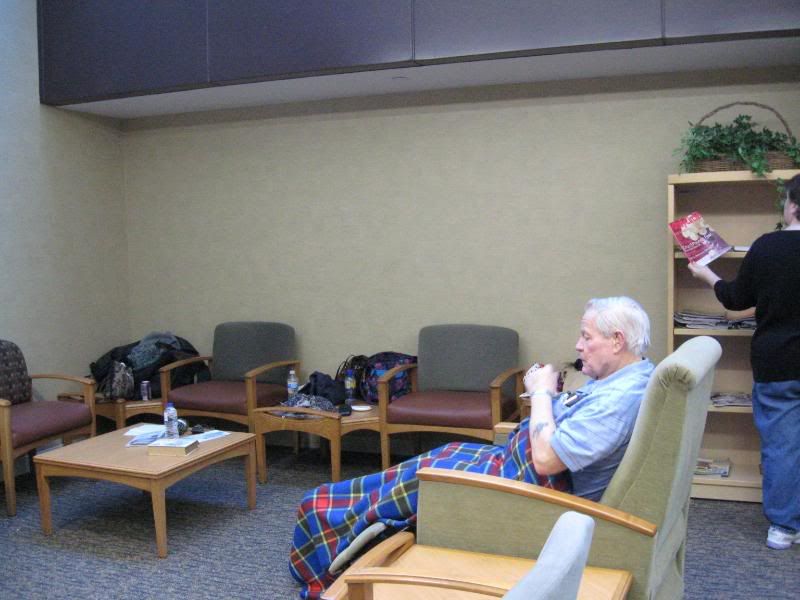 Our little corner of the world
Friend Emily who was knitting on my scarf (Joy taught her how to knit just a few weeks ago)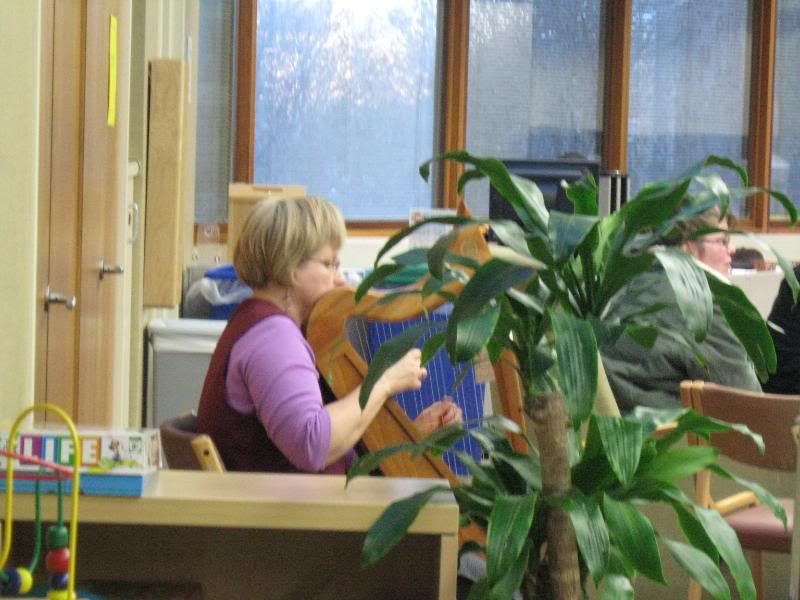 A harper came in to tune her harp before playing for a patient and played for us for a while
Sisters Yvonne (left) and Michelle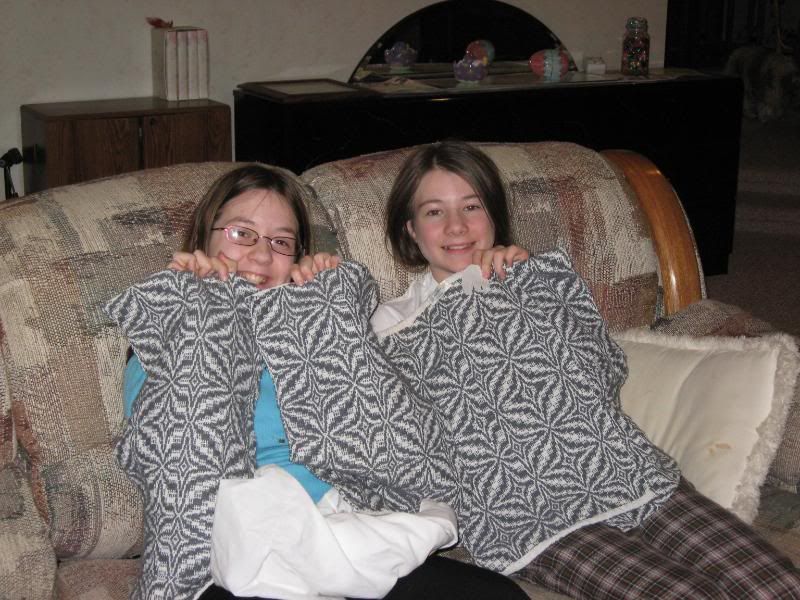 The judges with my silver medal place mats and the silver medal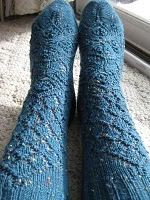 It was above 30º yesterday and will be the same or higher today. It feels like spring up here in the Cities.