After the January "thaw" and rain, it has turned cold again. Our last blizzard, on Monday, closed the entire western, southern and northern parts of the state. Only around the Cities was it safe to travel. And now it's back to sub-zero weather. We, right now, have -6 degrees with a wind chill of about -18 degrees! Brrrr.
This afternoon, we are bundling up and heading to Brookings, which isn't any warmer. This is the weekend of the Living History Fair. I will post pictures after the event.
Until then, enjoy some pictures that were taken around the house on Tuesday morning. At least we have sunshine!
Can you see the clothes line pole on the left of the left tree? And the frame behind that tree is my swinging bench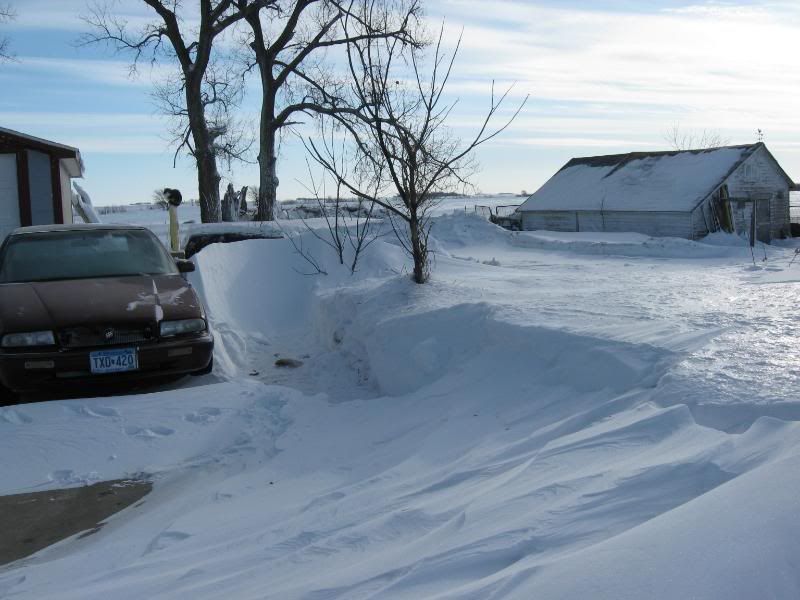 The drift that was made beside the Buick
It will be a beautiful day today, you have a beautiful day.