Well, Norm went to South Dakota to spend a week with his family. He also found time to spend some time with my folks.

The plan had originally been that I go, too, but when the time came for serious plans, I opted to stay home. My back and my knee were giving me strife and I felt Norm would have more fun without me around whining all the time.

We reserved a room in Custer for him so that he could spend some time in the Black Hills, something neither of us has done for a very long time. I sent the camera with him with instructions to take LOTS of pictures.

Of course, while he was there, he spent most of his time at the ranch. Norm was three months old when his folks bought the ranch and moved there. So he grew up there and learned all the skills that he has now – making do, saving money, not spending money (frustrating a lot of times), woodworking, metal working, welding, plowing, raising and butchering cattle, farming and ranching.
The "Big Dam" is overflowing - first time there has been water in it for years.
The ranch (and neighboring areas) has been in a drought for over seven years!
Friend Jody calls him "Stormin' Norman" since he knows so MUCH about so many things! And his dad and older brother (and life) taught him most of what he now knows and shares with others.

While I was in college, I spent one summer working at Sylvan Lake in the Hills – and have many fond memories of that place. Norm got some lovely shots of that lovely lake (am I repeating myself?). Sylvan Lake is the starting point for climbing Harney Peak, the highest point east of the Rockies. It used to be that you could ride horses or jeeps up to the retired fire tower but now you have to walk. It's about three or four miles one-way, so it's an all day affair if you go. I used to ride the jeeps up on my time off, and also walked up there many times. It's an awesome spot to be – looking out all over the Hills.

So, here's some pictures that Norm took while on his travels. I hope you enjoy them.

Buffalo are all over the place, but sometimes you see them, sometimes you don't.
The Needles Highway was carved right through the Hills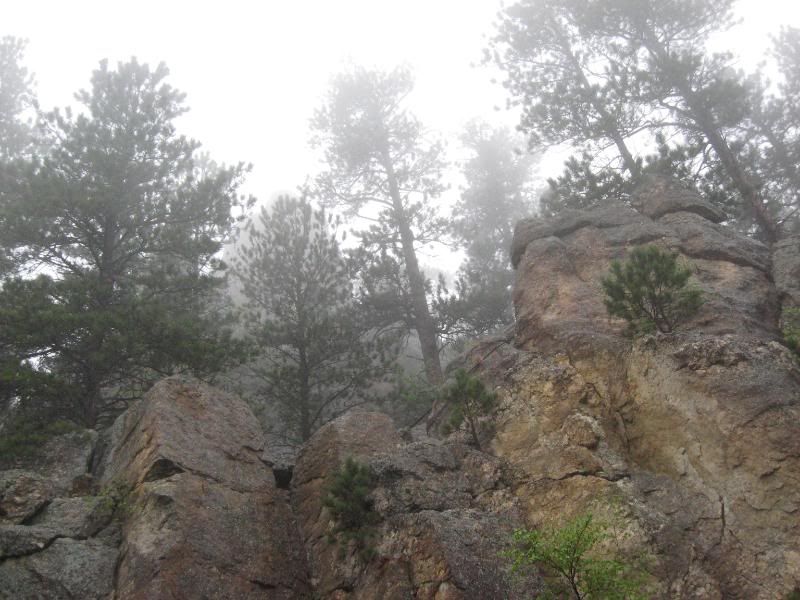 It was a beautifully foggy day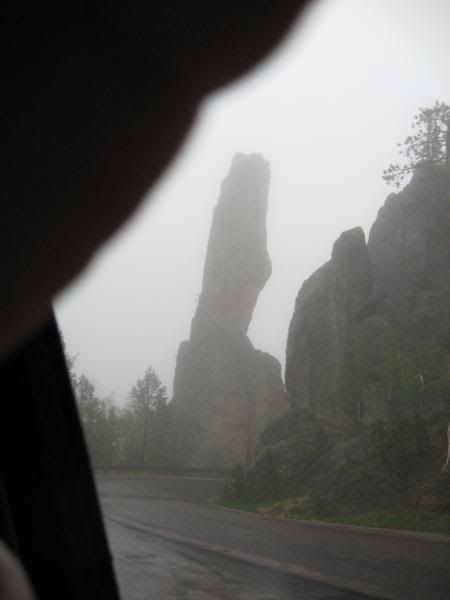 One of the Needles on the road
The famous "Needle's Eye" - I used to sometimes walk there at night after work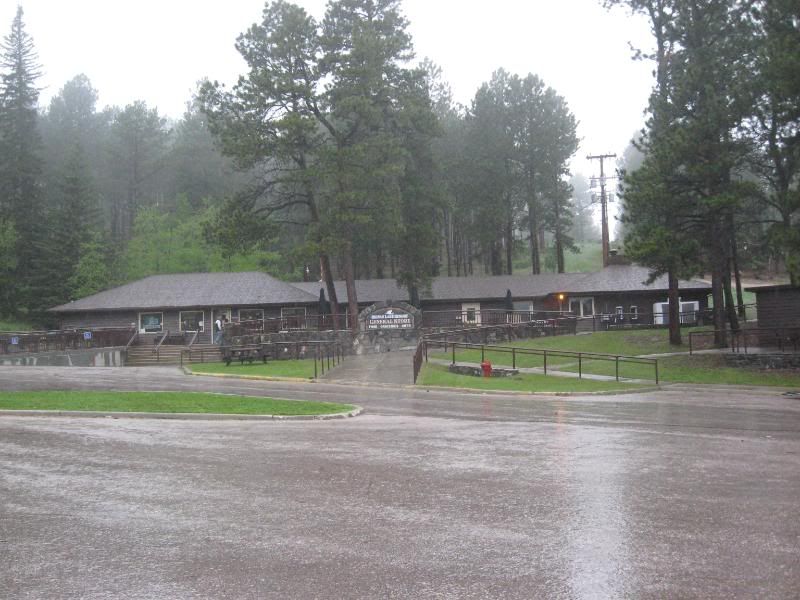 The cafe and gift shop where I used to work (it's grown some)
Sylvan Lake is a small man-made lake
The path leading to the left, around the bend was where the dormitory was that I used to live in
Pactola Dam is also a man-made lake - and full for the first time in years
It was a beautiful day today – hardly any wind and lots of "snow" from the cottonwoods. You have a beautiful day.