Well, her birthday was Wednesday, but I'm just getting around to writing about her (sorry, Mom!).

Mom was born on June 10th, 1920, in McClusky, North Dakota; she lived on a farm about 10 miles from town for the first part of her life, then moved with her family, often, to several other little towns in ND. After high school graduation, she went to college and got her two-year teacher's degree.

Mom taught for a while, then rode (by train) down to Florida and married my dad in 1942. He was in the Army/Air Force (soon was changed to "just" Air Force) and trained pilots for the War, and then went overseas to fight, himself, after I was born.

Mom went on to raise 4 children while following Dad around the country (and world). They retired in Rapid City, South Dakota, where Mom finished up her college work and became a teacher in the Rapid City school system.

She retired from teaching and became even busier with Eastern Star and other organizations that she belonged to. She is still busy at her "advanced age" – even busier than I am, and I'm 34 years YOUNGER than she is.

Mom has had good health until just very recently. She has spent more time in the hospital since she turned 80 than she ever did before, and that is counting time in the hospital while having us children. She has had two hip replacements (and did a better, quicker job of healing than I have with my 1 knee!) and some other minor surgeries.

Mom still drives – she drove from Rapid City to Milbank, clear across the state, this spring when she met Candy and I for Mother's Day at our cousins' farm.

If I am half as active as Mom when I'm 89, I will feel blessed!

Happy Birthday, Mom – even if it IS late!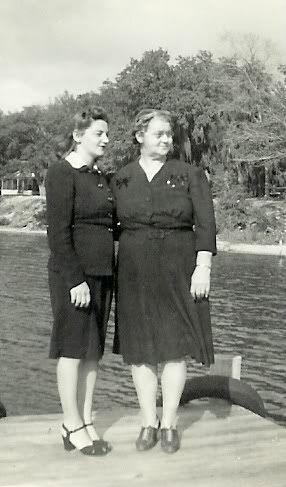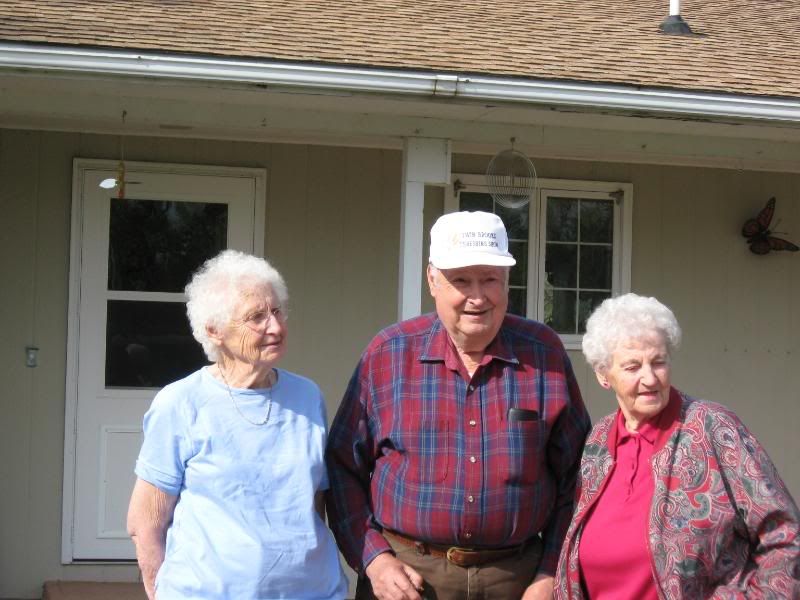 Mom with cousins Ruth and Jerry, 2009