This week has been quite a week for weather!

Saturday morning it was 30º when we woke up ... it got up to about 60º but we had a cold wind.

Sunday was nice with about 70º and very little wind. A really beautiful day!

Monday was nice, too, with about 80º and very little wind.

Tuesday, yesterday, was something else!!! It got up to 96º here while sister Candy had 98º at her place (6 miles directly north). The wind started blowing in the morning and was blowing around 40 MPH during the day. Nasty hot winds!!! N*A*S*T*Y!!!!!

And today, Wednesday, Candy and I went to Mankato for our monthly shopping trip. Norm almost told us not to go. But we went – Candy drove, as usual. Jody was going to join us, but she wasn't feeling well, so I picked up the few things she wanted to get at Sam's.

The wind was nasty on the way to Mankato, but it was worse on the way home. We figured the wind must have been blowing about 50 MPH on a steady pace and gusting to over 60 MPH.

Since the fields are either just planted or not planted, yet, there is a lot of dirt and we had a lot of dust. It seemed as if we were in the midst of the "Dirty 30s" – there were times that vision was blocked out, just like in a blizzard.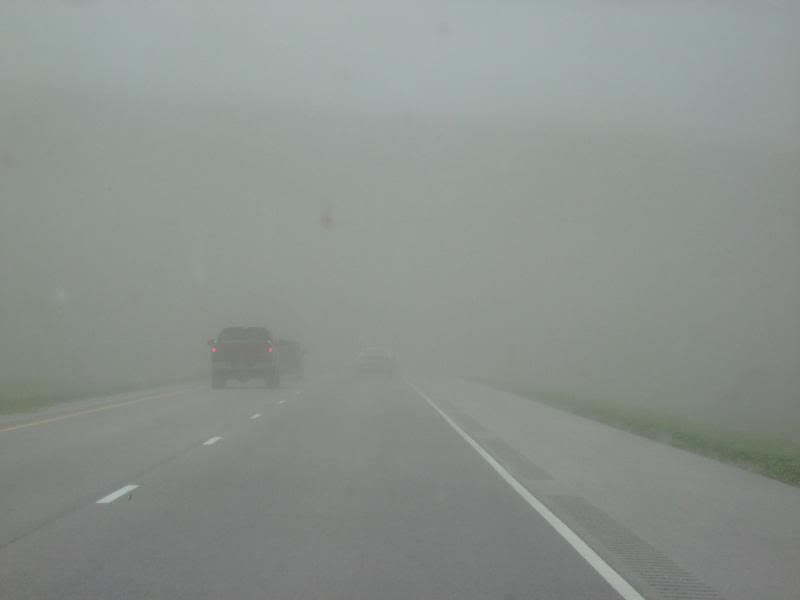 View out the windshield - the van in front is about 2 car-lengths ahead
And it's difficult to see the road, much less cars in front of us!
However, the wind is dropping (some) and "they" promise cooler weather and less wind tomorrow. Let us pray to the Good God that "they" are right! And pray that the summer is not a summer of dry, hot weather, winds and dust.
It was NOT a beautiful day, weather wise today, but it was, otherwise. A day spent with my sister, shopping – well, at least shopping at the pet store was fun – is always a beautiful day. And once in a while you can see glimpses of Spring.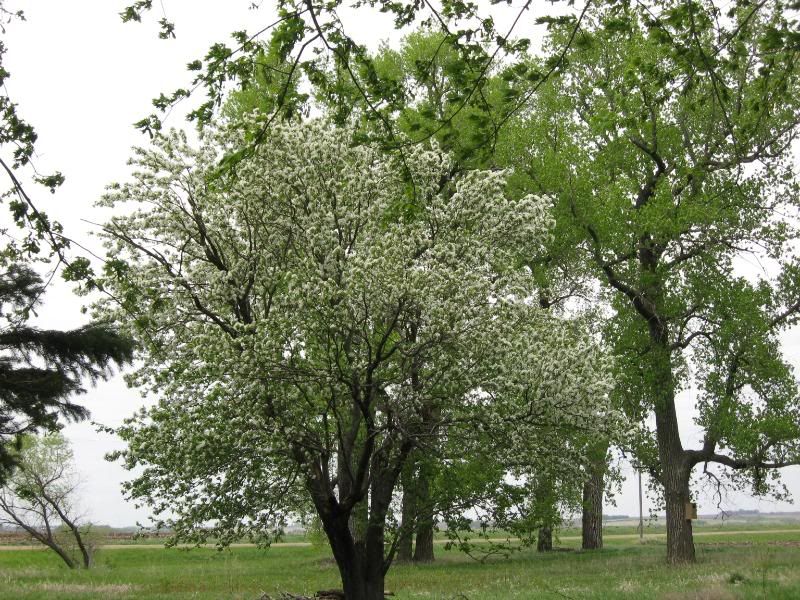 You have a beautiful day!