Once upon a time, boys and girls, there was a little girl who loved to ride bicycles. From the time she was given a shared bicycle with her little brother, she was extremely happy on a bike.

Now the shared bike had training wheels, as both children had never ridden before. However, the little girl wanted the training wheels OFF and the little brother (a born chicken in all forms) wanted them ON. But he soon discovered that he could possibly fall off the bike even with training wheels, so the little girl got her way and was able to ride without training wheels.

She soon got another, bigger bike, all her own (and her brother got one, too, and learned to ride without training wheels, as they were not offered on the bigger bikes). This transferred to a big one when she was in Junior High (back in the "old days," there was no "Middle School") and she rode that one to school and back, shopping and even took her Siberian Husky, "Seegoo," riding with her – Seegoo would pull the bike as she ran, so there was not a whole lot of effort, sometimes, as she rode.

As she moved into college years, she purchased a brand new Schwinn 3-speed bike to go to work, to ride in college and to just enjoy at home.

Marriage brought another form of transportation (cars and horses) and she sold her last bike. Since then, she has rarely ridden a bike, except for using a friend's bike once in a while, but she has never lost the desire or urge to have a bike again.

But just last week, boys and girls, this little girl, now grown to Grandma status, purchased a brand new bike! And as soon as her knee allows, she will be traipsing the countryside with her ever-faithful Peanut in the basket behind her. Rejoice with me!
And, another toy – a stationary bike to help me exercise and GET that knee stronger and more pliable so that I can ride my "real" bike!
Last week was very busy. Therapy (torture) on Monday; Tuesday, we went to see niece Cookie – she had done our taxes so we needed to sign some paperwork and then take her and Binni out to supper to celebrate; Wednesday, we went to the last eye appointment and got clear sailing for my eyes. I can see 20/25! Thursday was therapy, again! Friday was the monthly (or so) trip to Mankato for Sam's and Wal-Mart shopping. This is the first time I've gone since February, however, so I really enjoyed it. And got ANOTHER new toy – a convection toaster oven. My "new" one I got last fall did not allow me to do anything but cookies and toast. This one will do muffins, Cornish game hens, etc. We used it about 5 times on Saturday.
Friday afternoon, Joy and family followed me home – they were less than an hour behind me arriving home. They spent the weekend and Monday with us.
So Saturday was play-day and Sunday was a dinner with Candy, Wayne, Cookie and Binni. Binni came over on Saturday night to spend the night with the girls.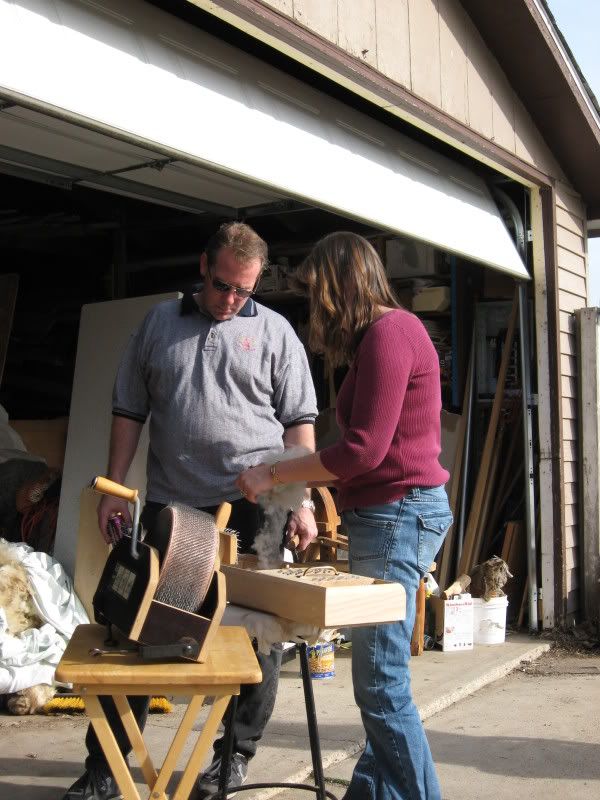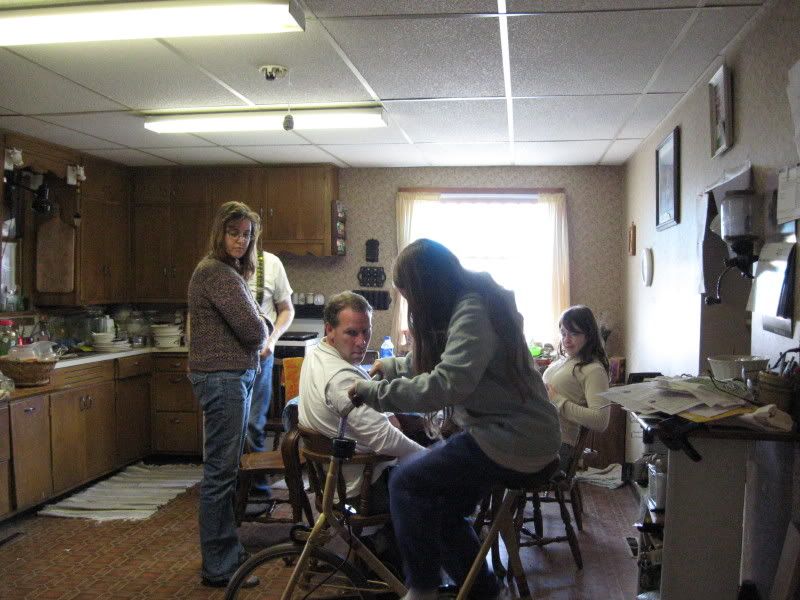 Monday, the kids came with me to therapy, then came home and played for a while until they left around 6:00 that evening.
Tuesday was rest day (I think I'm getting a cold). Today is laundry (Norm hangs them outside) and catch-up day.
So now I think I've caught you up and it's a beautiful day. You ha
ve a beautiful day!