Yesterday was garlic day for me. I used my new handy-dandy KitchenAid food processor but also used my garlic peeler. If you don't have one of these, you should get one! Candy has a cute tube of yellow, but I have a flat rubber piece that works very well.

You lay your garlic (no more than 3 pieces at a time) on the rubber tool, and then roll them around with the palm of your hand. It zips the paper shell off and leaves a nice, shiny clove of garlic. I then took the cleaned, skinned garlic and chopped it up in the food processor, so nice and easy. My other processor is just a small one cup one, so I could only do a few cloves at a time. This way, I can do a whole bunch – about 2 pounds will be done when I finish.

I used my new discovery, cupcake papers, in a muffin tin to freeze the garlic, and then put the "cupcakes" into a separate bag that I vacuumed to help keep fresh. Now I will have garlic all winter without the worry of it going old and hard or having to take time to chop it up when I need it (and I do not chop very well, anyway).

If you don't have a garlic peeler, then you should get one. It's fantastic, whether you freeze a bunch like I do, or just chop what you need, like Candy does. (But then, she's a better garlic chopper than I am.)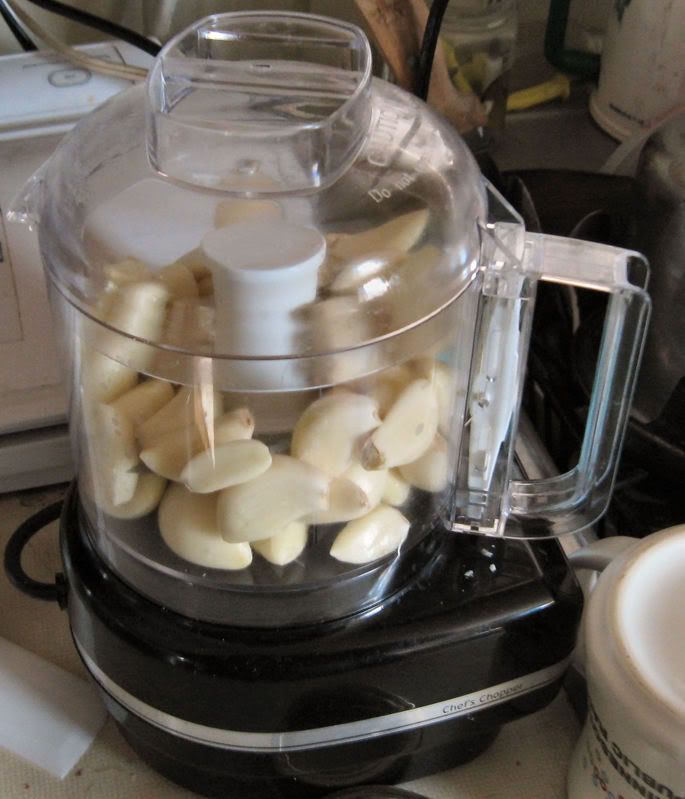 While I was inside, enjoying the warmth of the house, Norm and Wayne were outside, putting his wall and door up on his shop.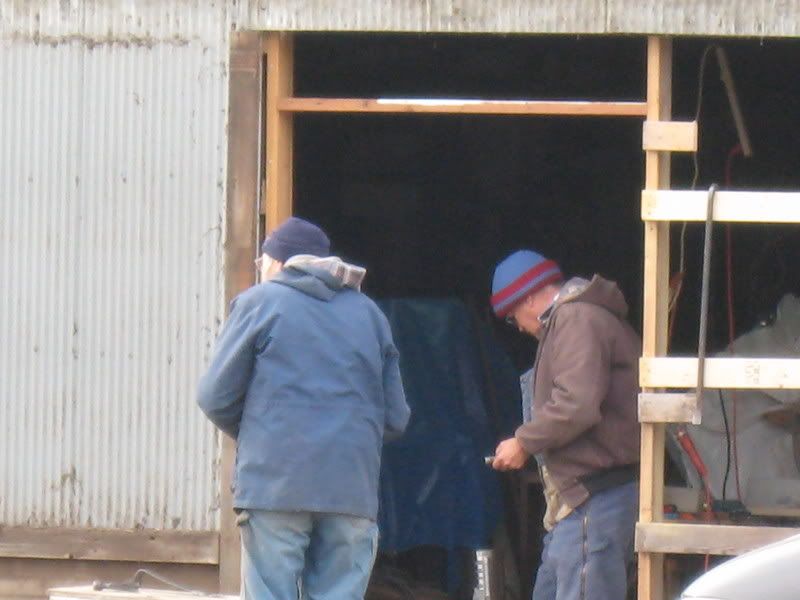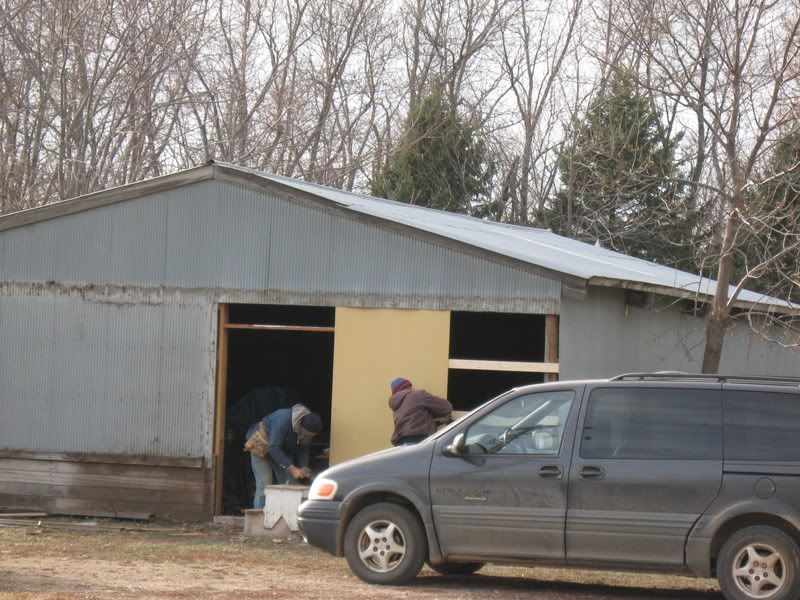 Then we had surprise visitors …. LeAnn and Art, our neighbors to the east, stopped by to see what the boys were doing, so we sat inside and had instant cappuccino and cookies that Norm had brought home from church. LeAnn is sister to Wayne's very close friend, LaVerne.

And on a side note, I didn't see anything about Kennedy's assassination on the 22nd, did you?

And, on another note, today (45 years ago),
Jack Ruby killed Lee Harvey Oswald, the man who shot Kennedy.

It's a beautiful day, today. Sun is shining, very little wind and almost 40º. You have a beautiful day!