We had heavy rains, off and on, and heavy, heavy, strong, nasty winds all day. Llama Man called to say the Play Day was postponed until next Saturday; llamas don't like wind. Well, to tell you the truth, weavers and spinners don't, either!

So instead of taking everything to the Play Day, Norm and I went over to Candy and Wayne's so that I could help Candy start her weaving. Next Saturday, I will be in Albert Lea for our final event of the year and Candy will have to do the Play Day all by herself!

I got to playing with the little loom while Candy got comfortable working with hers. Candy is using yarns that she has spun herself on my spinning wheel out of llama. She hopes to do most of this tapestry with llama.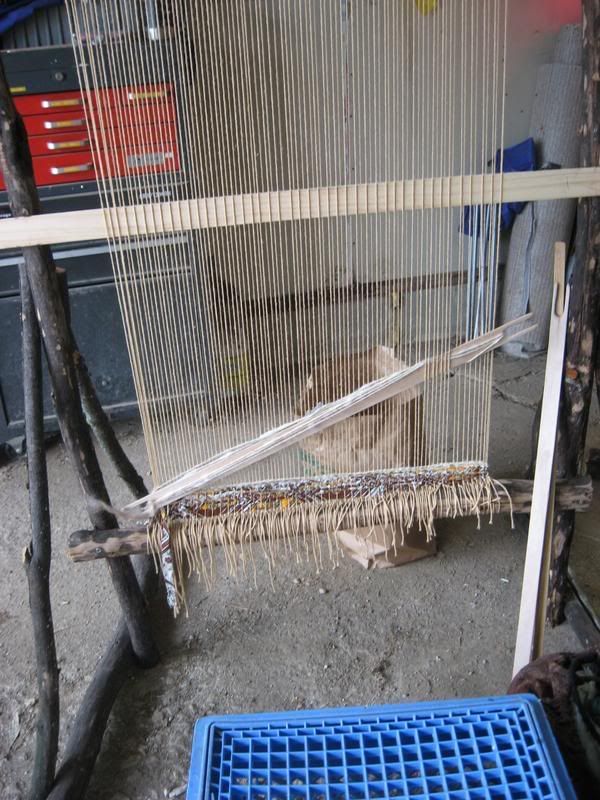 The boys were wandering around looking at some of Wayne's projects, and then spent time swatting flies, mostly the ones that landed on us. Those flies are really thick … frost is coming!

After visiting with a neighbor who popped over, we all headed to the local café for lunch before heading home to our prospective houses for the afternoon.

Norm and I spent our freed-up time by working more on packing for Albert Lea. This is a four-day event so we need to make sure we have enough of everything, food, blankets, craft things, etc. as we will be there for five – set-up day, two days of school tours and two days of open-to-the-public days.

Today, Candy and I are heading to the Cities – I have a doctor's appointment tomorrow and she is accompanying me for the fun of it. After seeing Dr. O tomorrow, we will stop at my favorite quilt shop (no, no quilt supplies on the docket – just to see my friends), then going up to see our favorite spinning wheel lady. Candy MIGHT be in the market for a spinning wheel.

Then home to finish packing for Albert Lea and heading out Wednesday morning.

On another, bright note today is my sweet baby's ninth birthday. Jessica is growing up so wonderfully! Jessica is loving, sensitive and very bright. She loves everyone, all animals and the whole world. We feel that this sweet little girl will grow up to be a helper in some way or another. Happy Birthday, sweetie!!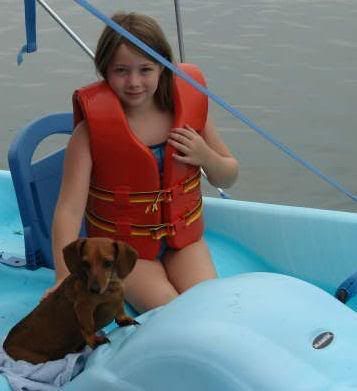 It will be a beautiful day today (although very windy); you have a beautiful day!