We have rain today – it started in the night with thunder and lightning – which I discovered when Peanut said "Noise, Mommy – I want in bed NOW!"

It looks like it's going to rain all day and even for several days in a row. My tomato crop (most of the end) is in, the potatoes are dug, the peppers are in brown sacks ripening (hopefully) and I am cooking tomato sauce on the stove. All of the yellow apples that I am GOING to process are in sauce – the rest can sit on the tree to fall for the deer this winter. I have gazillions of red apples (Macintosh style) to make into pie apples and can. With my children home, I will have a source to give these jars of goodies to and so can can with delight and know the stuff is going to be used for more than Norm and I.

The children are home! They arrived in the Cities last night, were going to take showers and fall into bed. They had a very long trip pulling a very big trailer the whole way. I was able to keep in touch with where they were as Joy called often and Ashley loves to talk on the phone. She told me they were having spaghetti for supper last night – "How?" I asked … they had put spaghetti in the cooler, then put it in the crock pot, connected to the converter that is connected to the cigarette lighter! How cool is that? They had enchiladas the night before for supper. Ken and Joy normally travel straight through from Florida to Minnesota. Ken likes to drive at night and likes to drive, period. They take turns driving and sometimes stop at a rest stop to sleep. The girls read and sleep and play games. They also have a car DVD player and are allowed to watch one movie a night, after dark. When they travel in the SUV, as this time, each girl gets a seat to herself, so there is no crowding. So, home they are and glad I am they are! I will be going up next week to see them and they will be coming here to spend some time, as well.

Yesterday was one of those most glorious October days – no wind, slightly chilly but not and breathtakingly beautiful. We went to a History Fair in Mankato to just visit and enjoy the day. I avoided bees (they were out in swarms around food booths and garbage bins) and enjoyed myself. Neither of us had to demonstrate so we could wander and talk to people we normally wouldn't have time to talk to.

This is a "history fair" not a rendezvous or any other completely serious event. There were the truly period correct people, but there were also the fun things – fairies in the woods, games for the children, all kinds of activities. The man who owns the land wants the fair to be fun for children, and fun it is … there was even a "house" that could be put on fire and then hosed out with a pump hose like the old style firemen used.
Like I said, the weather was glorious, so I took lots of pictures for you to enjoy. It will be a beautiful (rainy) day today – you have a beautiful day!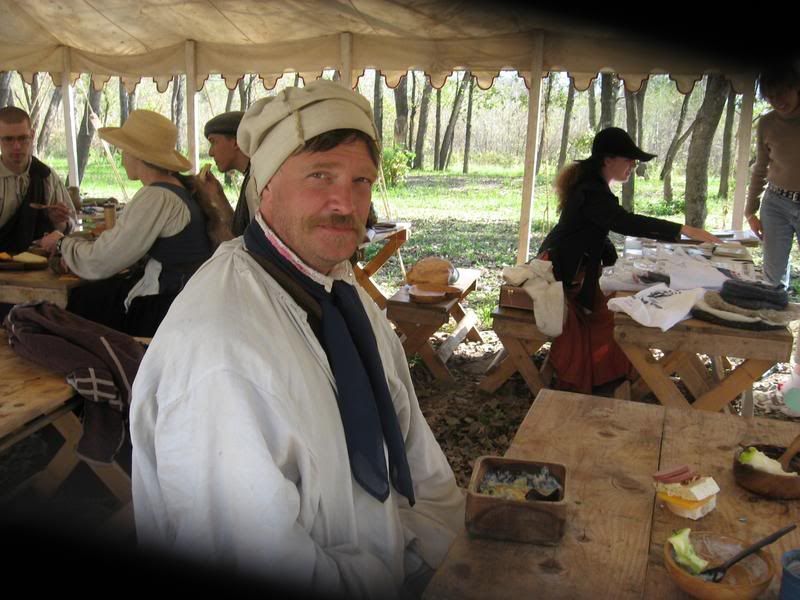 In the 1600s camp - Clan Tartan - friend David (Bathen)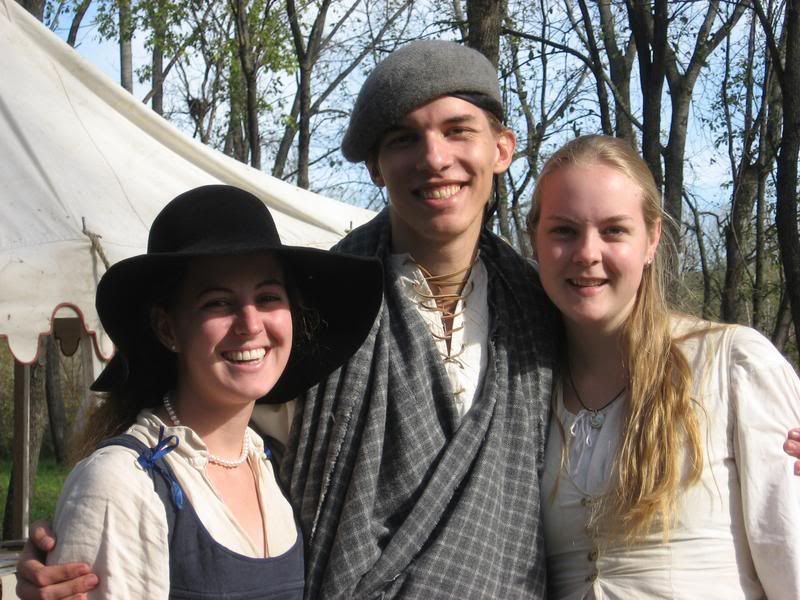 Young friend Maeve (on the left) in Clan Tartan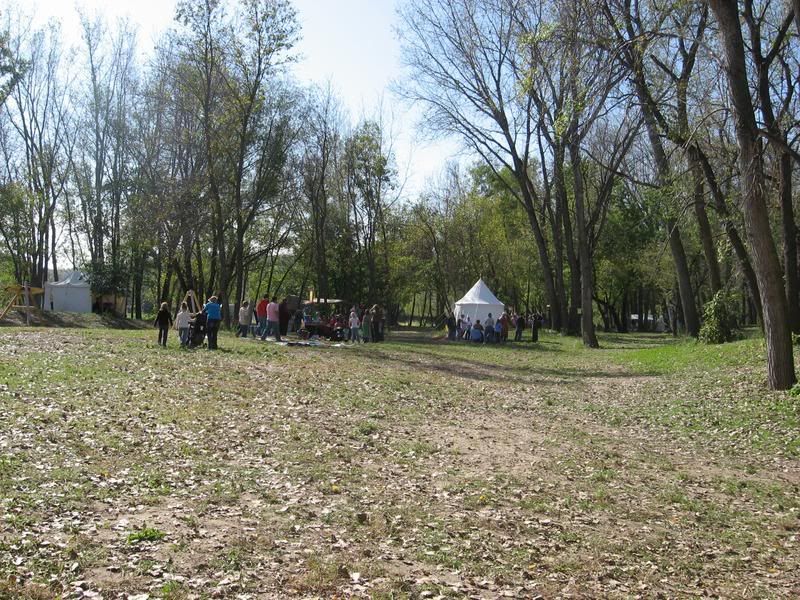 A clay oven - what fun to build and use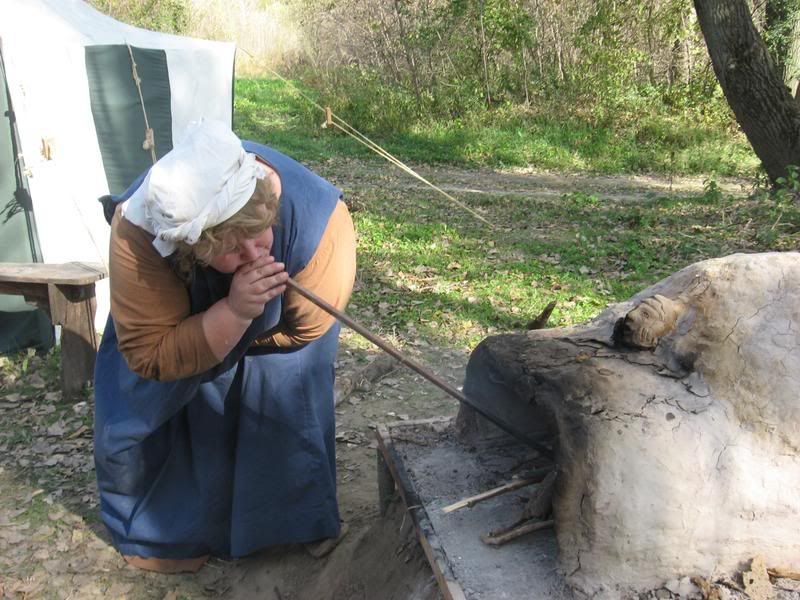 We got lots of tips on how to build and use this clay oven
A "fairy" playing the harp in the fairy grove
Two more fairies - hard to catch in daylight
Norm got two points from the flint knapper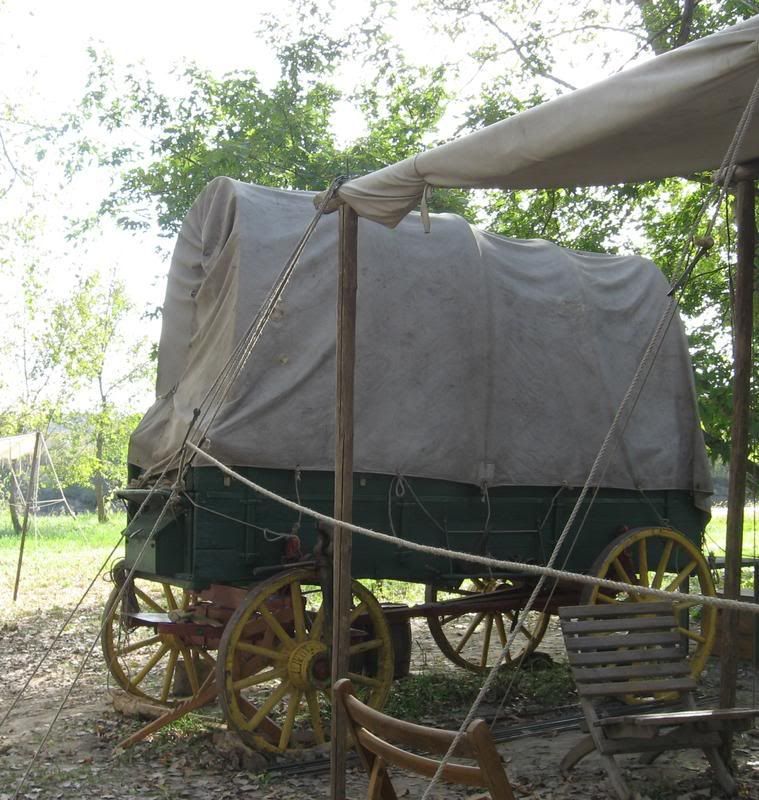 Friend and blacksmith Wally lives in a covered wagon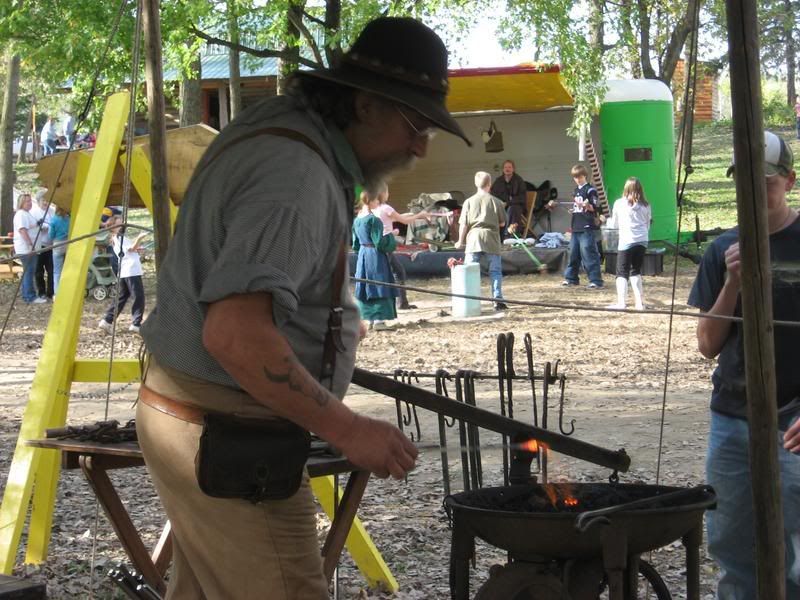 I love watching Wally work
Hot metal is so awesome to watch being bent
Yes, Martha, they really DID have screwdrivers "back then!"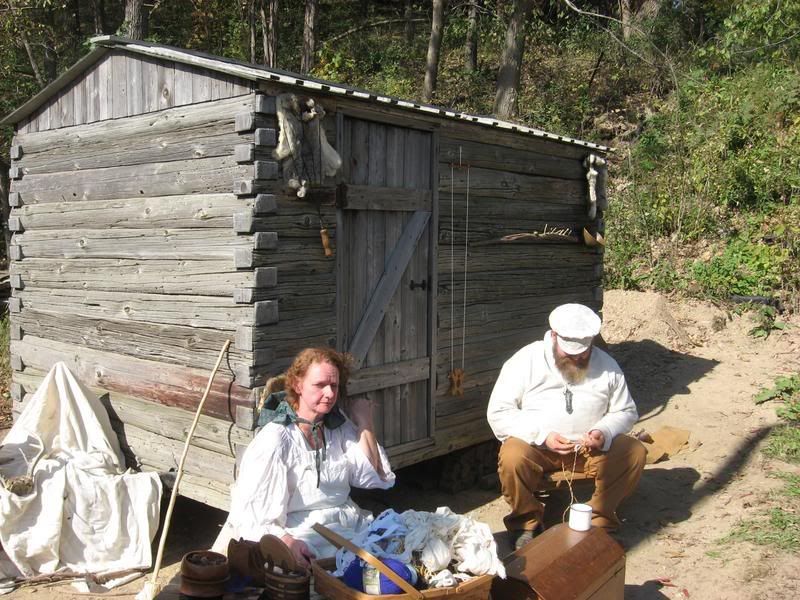 This log cabin is on wheels - they sleep in it instead of a tent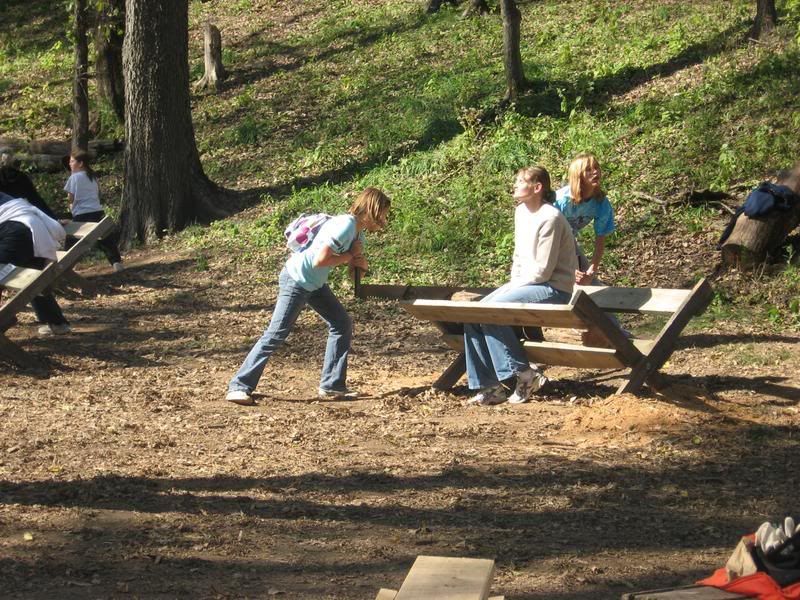 Some children trying their hands at sawing a log
Norm and Katie talking by Wally's set-up. It WAS a beautiful day!