I have warned people before but no one seems to listen. Get within fifty feet of a spinning wheel, mention briefly "I've always wanted to do that" and you are stuck – "come, sit down, try it, you'll like it!"

Well, Joy has learned how to spin on a drop spindle, but ran out of wool at home. She forgot her drop spindle so was trying my little, cute one (that I don't like too much – too little) and she didn't like it either. I asked if she wanted to try spinning on the wheel! First time in thirty-four years (except when she stuck her fingers in the wheel as it was going at the age of two) that she's shown interest in the wheel!

The rest, as they say, is history!



At the same time, Ashley grabbed a wheel and spun two bobbins semi-full of white yarn.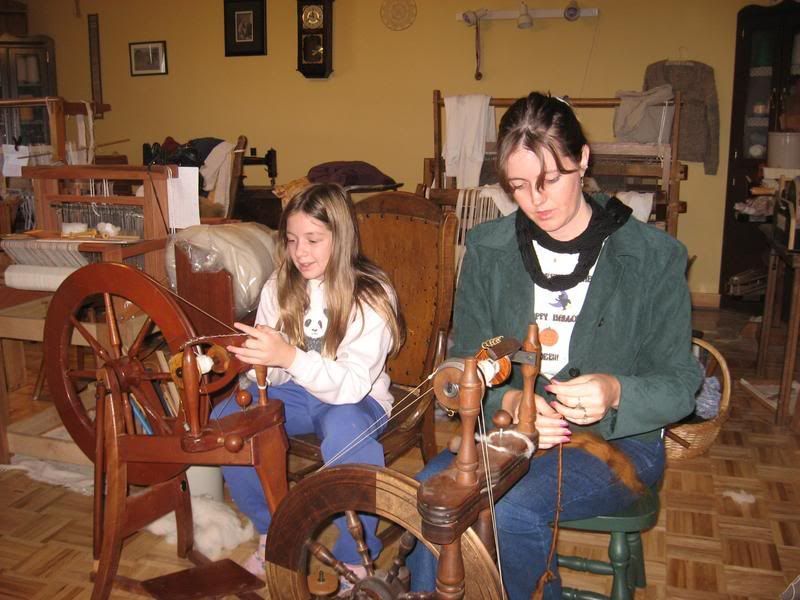 Jessica wanted to try weaving, so I wrote down the pattern for the table runner I'm making, watched her for awhile and then let her have it by herself. She is doing maaaaahvously, dahling!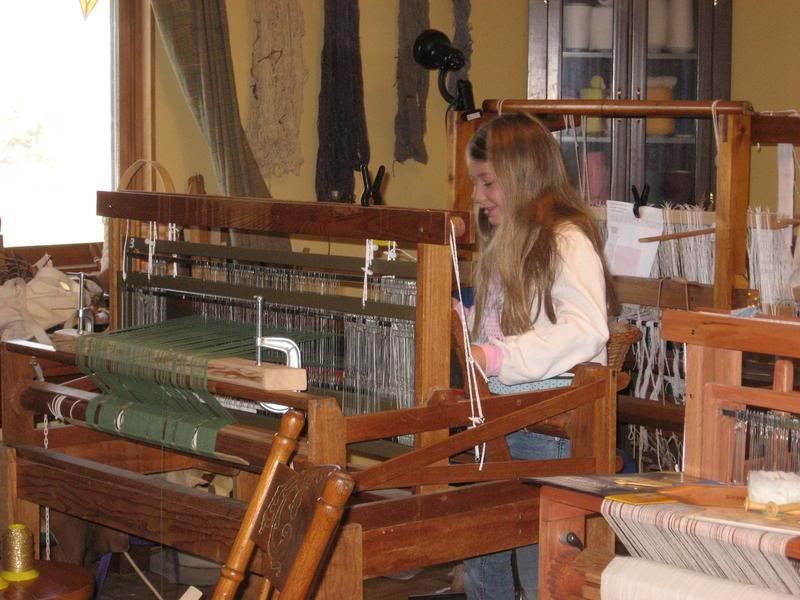 As far as the rest of the weekend, so far, it's been great! Joy and the kids surprised Norm for supper on Friday night; we did chicken chores in the morning and the spinning / weaving fest later on. A quick lunch and we headed to Niece's for her open house / Halloween party. Joy and the girls were a surprise – Niece and Grandniece didn't know they were coming.

Candy, Joy and I helped decorate and get ready with food.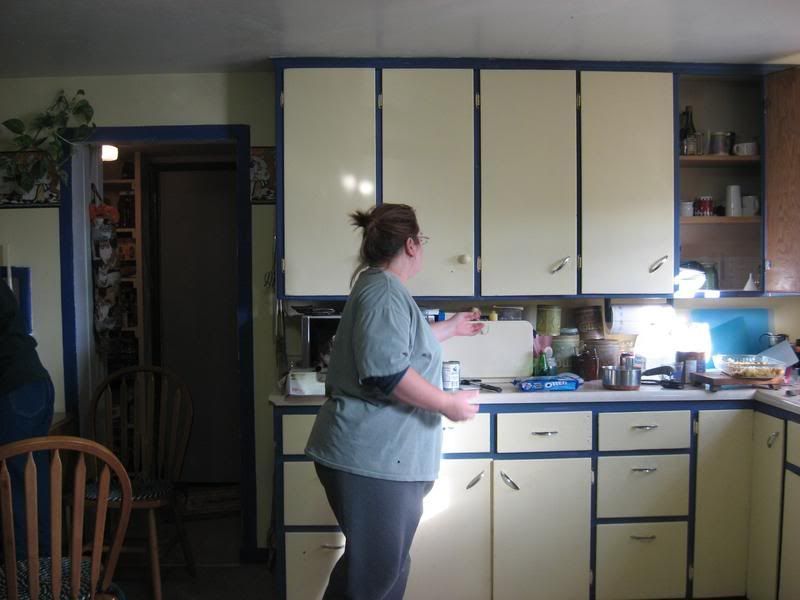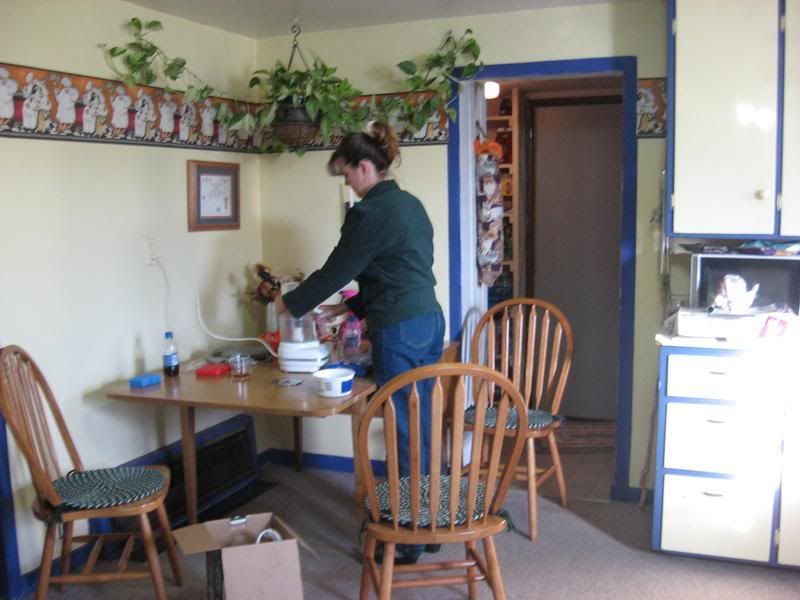 The girls were supposed to be getting wood for the brand new fire pit niece's landlord gave them but weren't succeeding, so I went out to assist. We finally got enough wood to last the evening.
The fire pit is an old tractor tire rim, rusted out and no good for the farmer

Grandniece had several school friends come over and those girls welcomed Ashley and Jessica into their circle; all of them had a great time!

Candy and Wayne and we have a joint neighbor (he lives half way between us). His mother-in-law was the one who sold C&W their home, so he has been helping them with some of the projects. He and Wayne have become fast friends and do a lot together. He and his wife came to Niece's party as well, last night.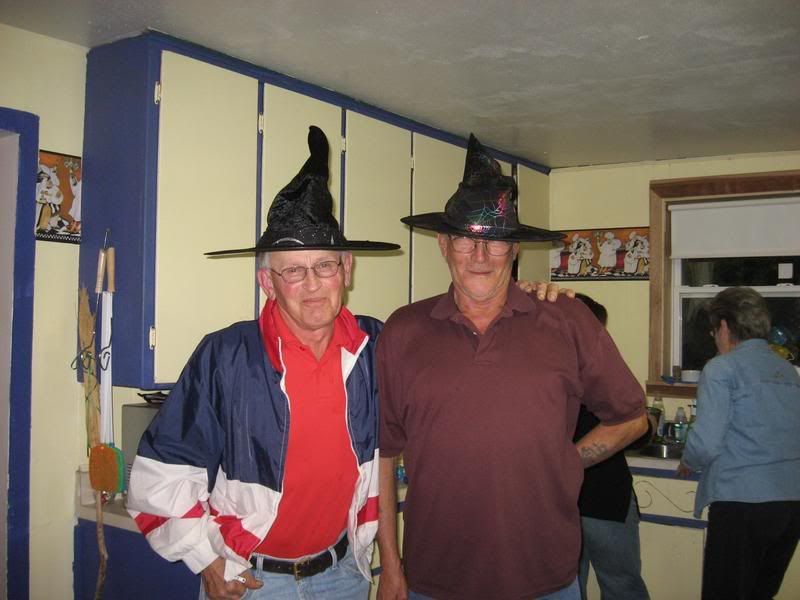 Wayne and LaVerne show their true colors!

An almost full moon, a spooky-decorated house, a bonfire and family and good friends – what more can you ask for on a lovely party night?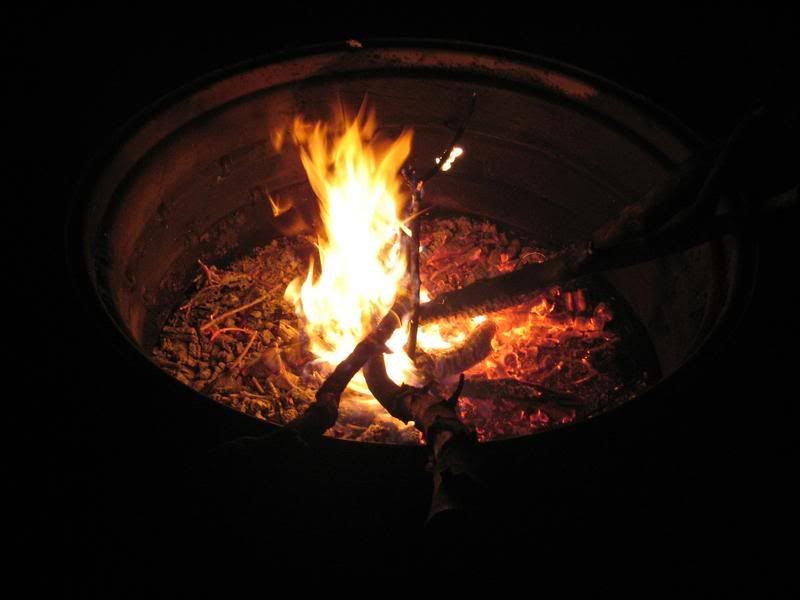 It was a beautiful day – you have a beautiful day!