I had comments from those wishing that they could see the hissing cockroaches! Well, I researched my old pictures and found some pictures of the beasts!

One of the characters at Historic Murphy's Landing was (and still is, sometimes) Almira Jensen. She is a wandering soul that is constantly looking for things to steal (excuse me, borrow). If you catch her carrying something of yours, she will claim "I FOUNDZD it!"

One day Icky Ethel came out and the two of them played with the cockroaches. These bugs are from Madagascar, I believe, and will not survive up here if they happen to escape captivity. They hiss when angry; they feel like butterflies crawling on your arm. I have held them – they are not my favorite pet but I can tolerate them when proving to manly men (who are afraid of them – names not to be divulged) that there is nothing to be afraid of.

Last summer the girls were around when we were out visiting Patience at Murphy's and she brought her cockroaches. Jessica was fascinated with them and wanted to take some home, but wise Grandma said that Mom would not let her have them.

So, gang, here are some pictures of the hissing cockroaches. Want some? Patience has about 12 of them now, I believe!! They are easy keepers and a great conversation piece.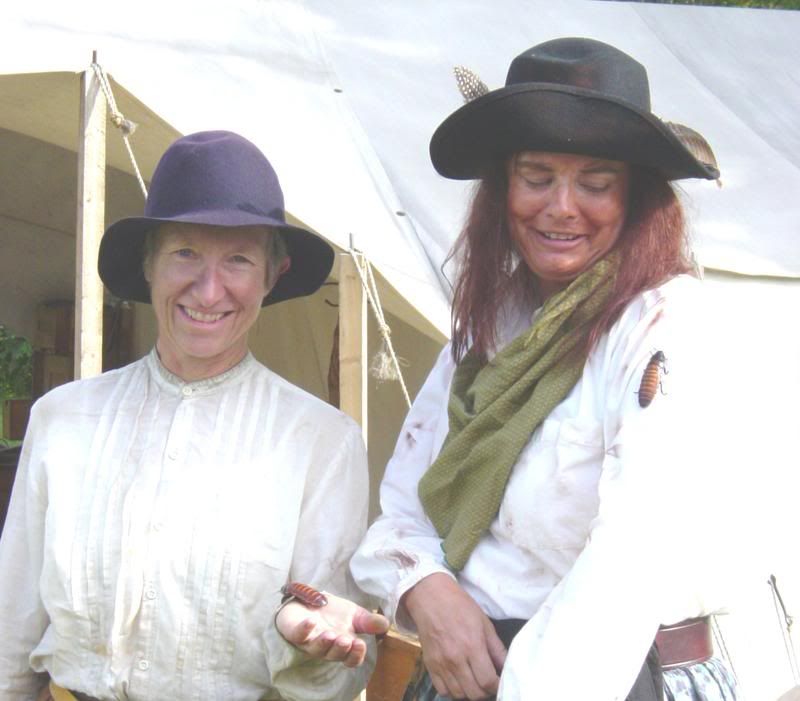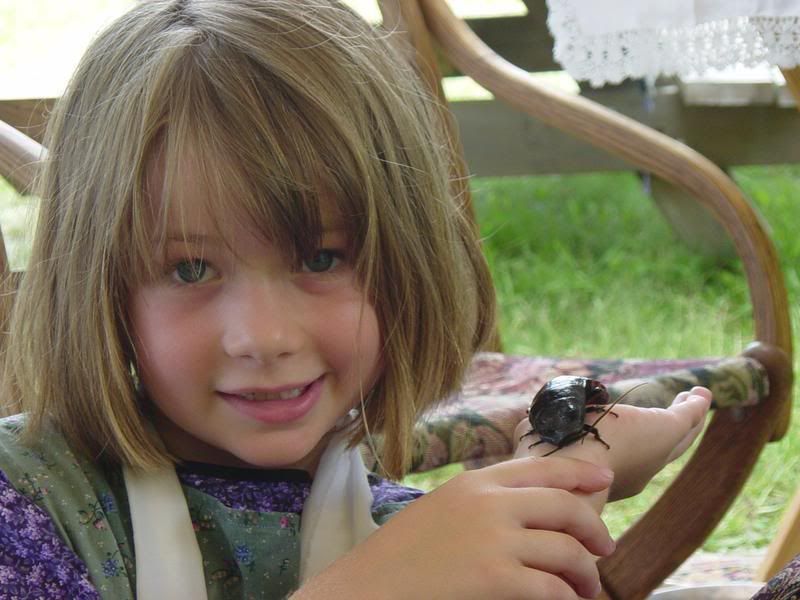 It's going to be a beautiful day again today. You have a beautiful day!