On Sunday, Candy and I went to the Cities so that I could get to Dr. O's early Monday morning. I have (well, HAD, now!) a few moles that she felt needed to be removed.

We stayed at Joy's house – she has two houses; one is in the Cities and the other in Florida. I always stay at her house when I'm in the Cities, whether or not she's there. Her father-in-law lives in an apartment in the basement so all I need do is call him and have him leave the house open. As I often tell Joy, if she's not there, she can't stop me from staying there!

We left the dogs behind on this trip – they are fun to take with but sometimes it's nice to have peace and quiet on all fronts, which we did on Sunday. Got there in time to relax and put our feet up for a bit, then went to King's Buffet to gorge ourselves sick on yummy Chinese food. Bill came home from being at his daughter's home so we were able to visit with him before bedtime.

Early the next day we grabbed MacDonald's for breakfast, stopped at the Tarp place to get a new fly for the tent and hit the Doctor's office right on time. Candy had a book of mine on tapestry weaving and got a cup of coffee to read it with. She sat in the car most of the morning waiting for me.

As I have said before, I love my doctor. One of the best things, and I told her this, is that when it's going to hurt, she warns me and apologizes when it DOES hurt. Besides the fact that she remembers my interests; we also have the same interests in books and she is always recommending books for me to read. So, while I had my face down on a pillow and she was cutting and stitching, we talked about sewing and weaving and then got into pottery. Dr. O is amazing! You never think of doctors as having lives outside the office! And Dr. O has done so much in her life!! She shares a bit once in a while as we chat about this and that!

Oh, and Doctor O, I just ordered the book you suggest I read – having your recommendation means I know I will like it (and the sequel) so it's safe to buy it rather than look for it in the library. Thanks, in advance, for your advice on this matter as well as on all medical ones!

After I left (had to get another blood test from the vampires, first), we went to my favorite quilt shop. Eagle Creek Quilt Shop started life at Historic Murphy's Landing but the shop burned down in a major fire we had in 2001, they moved to a train depot in town and have a thriving business. I wanted to see the owners, who are good friends, but also wanted to show off the beginning of a redwork quilt I am going to make this winter.


Then lunch at Dairy Queen (I love traveling with Candy – we have such similar tastes in food – and the time to eat, as well!). And headed up north to Detta's Spindle to look at wool and spinning wheels. We met two women who were fascinating in their skills and exchanged business cards as well as information. Candy drooled over the castle wheel that she loves so much and still can't afford and we both drooled over the wools. I got two small bunches to try for fun – don't know what I will make with the yarn but will figure it out as I spin it. Candy got some wool, too, as she is using one of my wheels as she learns and dreams of her own wheel (hopefully that castle one!).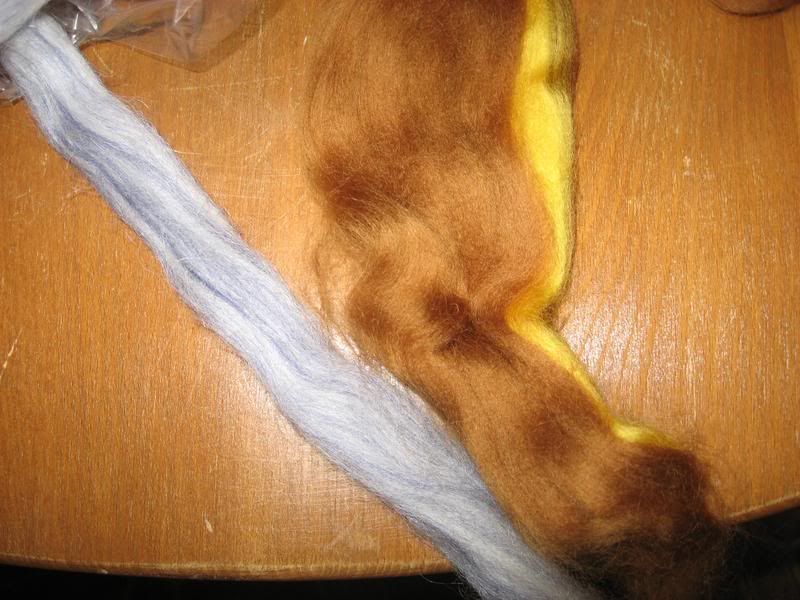 Then home again, home again, jiggity jig! And found a shorter way so it didn't take nearly as long as in the past. I was glad to be home to a lovely hubby and a sweet Peanut who was so excited to see me. We spent the evening in the recliner, she on my lap snoozing with a contented smile and me with my sick-day supper that Norm made for me…. Chicken noodle soup with melted cheese on soda crackers.

Now today we are packing to go to "Big Island" – the four-day event that starts Thursday. We will leave early tomorrow so we get there in plenty of time to set-up. I have the bathroom box, the cooking box, the dishes box and the craft box packed to go in the trailer. We have the stove, the grill, the tent and the beds in the trailer and are getting extras loaded as well.

It is nearly 70º but overcast and windy so feels chilly. There is a threat of rain so we need to get the trailer loaded and covered with the tarp. I also need to de-cocklebur Tasha since she was running in the grove while we were loading the trailer! Grrrrrrrrrrrr. But it is a beautiful day, non-the-less. You have a beautiful day.