On Sunday, Candy and I were to go to the cities, return Tasha to the kids, do a little bit of shopping and then, on Monday, go get her new spinning wheel.

Sunday morning, she emailed me (we email more than call) to say that she was just too darn tired to make the trip, so I woke Norm up and said "you're going with me!"

We packed up the dogs, asked Candy to care for the chickens and headed out. The girls expected me and Candy, so were very surprised to see their grandpa.

We had a fun day watching the Vikings get beaten (again). Now, I am not an avid fan of the Vikings (or any team), but at least I am not a fair-weather fan. However there are many fans in Minnesota who are. Let the Vikings lose just one game and they are disgusted with the team. Let the team lose two games in a row and the fans drop them like hot-cakes and complain about the coach, the players and the whole team.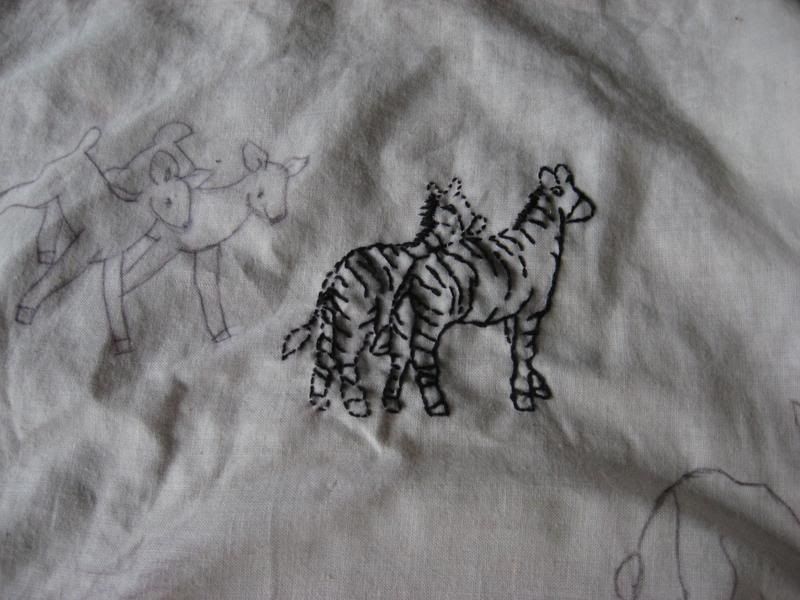 The girls DID get a little bit of embroidery time
On Monday morning, the girls and I went to the pet shop for dog food, then back home to help Joy and Norm unload stuff from the BIG trailer that the kids pulled home from Florida. We all went to Culver's – the girls' favorite place to eat (Florida doesn't have Culvers and doesn't even have cheese curds, which Ashley thinks is a crime); we had lunch there, then we headed home and they headed to their home.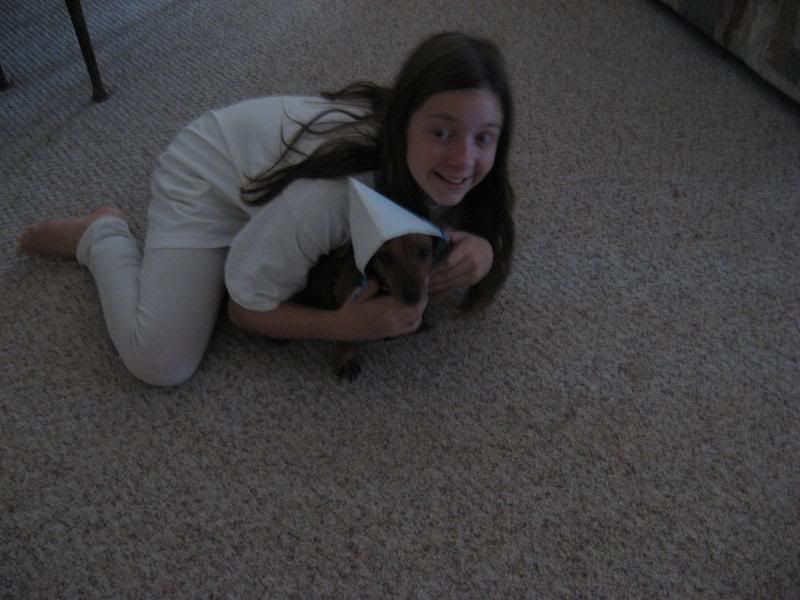 Trying a paper hat on the dogs - neither of them liked it!
Joy and Norm on the computer
The end of a beautiful two days
Tuesday was lesson day; Norm taught two nights of spoon carving and I taught two nights of spinning. This night was our last night, but all of our students asked to have the classes extended, so we will make arrangement for two more nights of lessons for everyone.

Two of the girls brought wheels with them. One is a ninety-three year old wheel that was her mother's wedding present. The other one is a double wheel – two people can spin on one wheel. From what I understand, they were most commonly used in prison – the women had to do SOMETHING to help pay for their stay; why have two wheels when one will work? One woman treadled and both of them spun on two separate flyers. Others called them gossip wheels – your neighbor could sit and talk and help you spin, as well. I have also read that they possibly were made for one woman to spin with both hands – can you imagine that? I can't!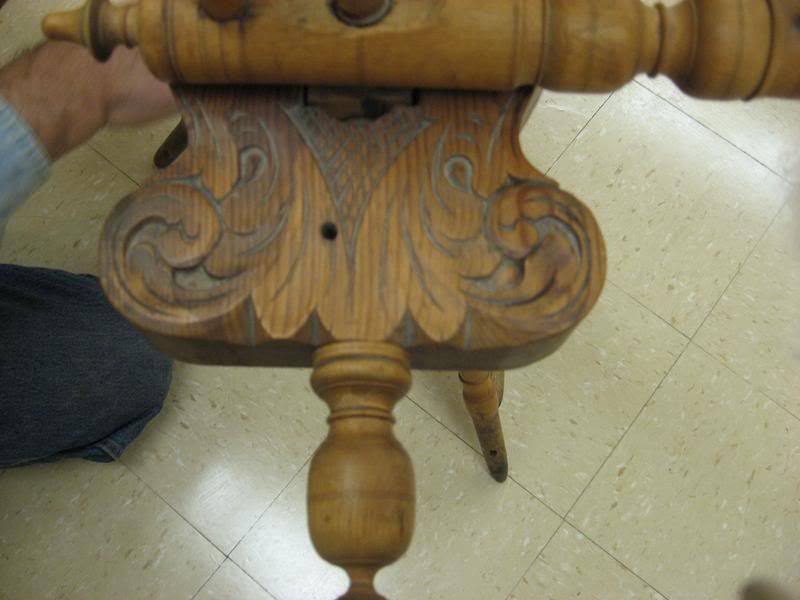 Ninety three year old Norwegian wheel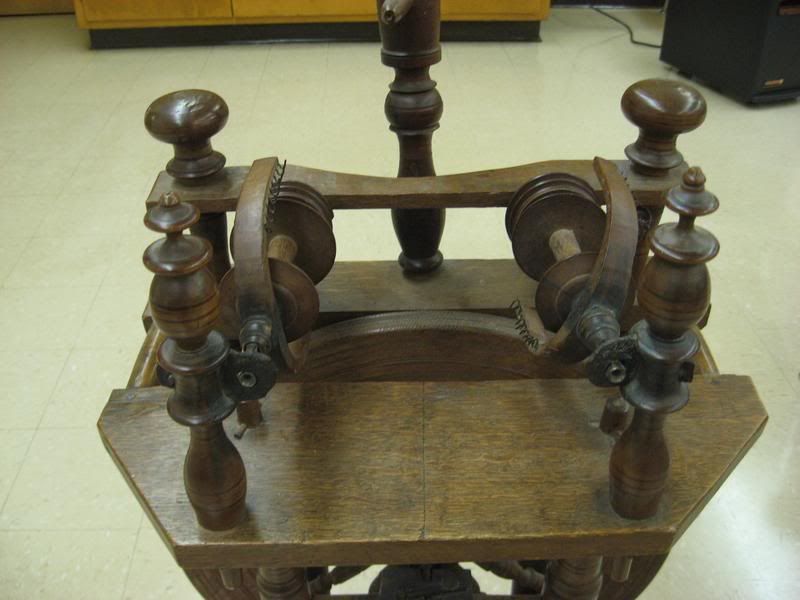 The double wheel - unknown age
Wednesday was Sam's Club for Candy and I. The closest Sam's is in Mankato, an hour away, so it usually is an almost all day event – but this time it was ONLY Sam's and lunch. Candy loves bagels, so we went to the place that sells bagels and also serves lunch. Plus a wonderful iced green tea that has mango in it.

So, tonight is Sons of Norway – a potluck tonight, so I'm making Swedish Meatballs and noodles for my donation.

Tomorrow night (or Saturday morning), Joy and girls are coming for a few days; Saturday is my niece's open house, which is one of the reasons that Joy is coming down. I can safely say this, here, as niece does not have on-line service, yet and doesn't get to the library often. Joy wants to surprise her!

So, busy days – and I need to get going on apples before they start going bad. Our "Macintosh" style apples are over flowing – I keep giving them away but I keep getting more.

The weather has been wonderful since the sun came out last Friday – a little breezy but very warm and very, very sunny. The blue jays are starting to gather at my feeders again – we rarely see them in the summer – which makes interesting watching!

It will be a beautiful day today – you have a beautiful day!