We are heading up to the lake! Fergus Falls is in the north west corner of Minnesota, across from Fargo, North Dakota. Jill's in-laws have this wonderful year-round cabin on a lake up there.
The whole family will be together this week! Jill and Eric came from Seattle, Joy and Ken and girls from Florida, and we from Storden. It should be great!
Until then, here is a picture of our fog the other day.
And we had a crop duster fly over us several times as he was spraying the fields to our North.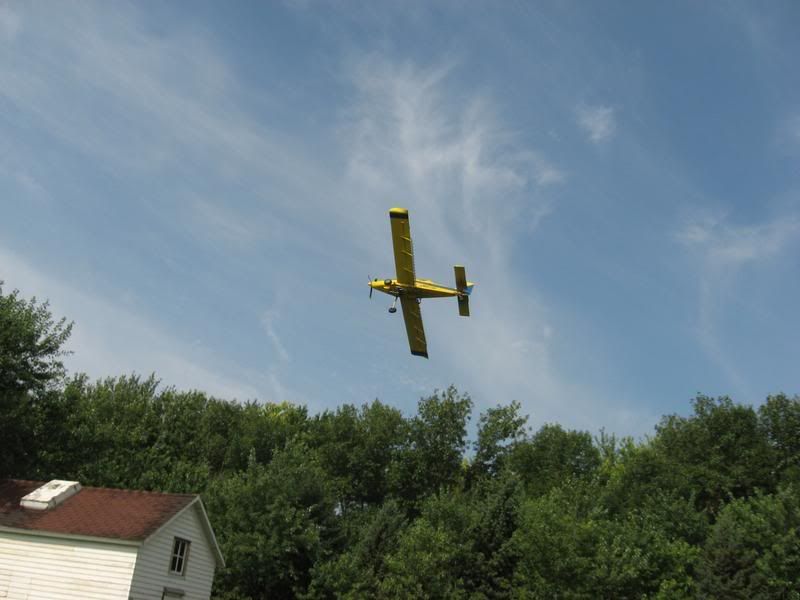 We WILL have a beautiful week. You have one, too!