We got home Thursday night from the cabin and I spent most of yesterday trying to keep my eyes open and move around. The girls wore me out! There was very little "down time" during the day, we had supper at eight or nine each night, got to bed late, got up early and started over again.

We rode on the pontoon every day and had lunch there one day, rode on the big boat, used the paddleboat and the jet ski. Eric got me up on the jet ski for the first time, ever. He just said "sit here" … I thought he'd take me out, but he told me how to run it and pushed me out! Scary!! But after a few minutes, I was able to drive whopping ten miles an hour!! Jill and Eric talked Ashley into trying to ski; she got up for about five seconds! Eric then went skiing to show Ashley how "easy" it is. Norm took the girls fishing on the paddleboat. They caught about fifteen sunnies before we left and were going to have them as supper one night. I took the girls and Peanut out as well. Peanut seems to love being in a boat. We took the dogs most of the time in the pontoon.

Jill's college friend came with her baby and her dog to add to the household. Busy, busy, busy all the time!
There isn't much to say about the weekend. A picture says a thousand words, so I will just show pictures. I have about one hundred and fifty pictures, but I won't put them all up here!! But hang on to your hats .. there are a lot of them!!
You have a beautiful day!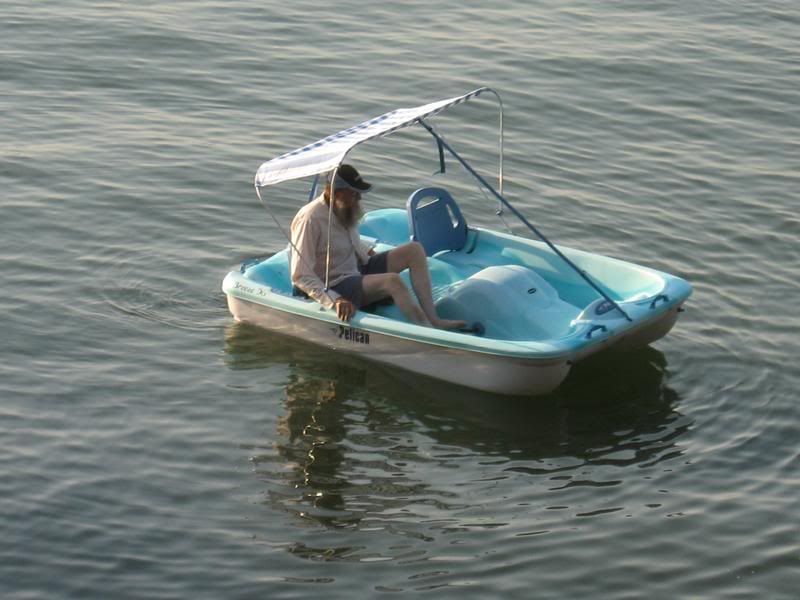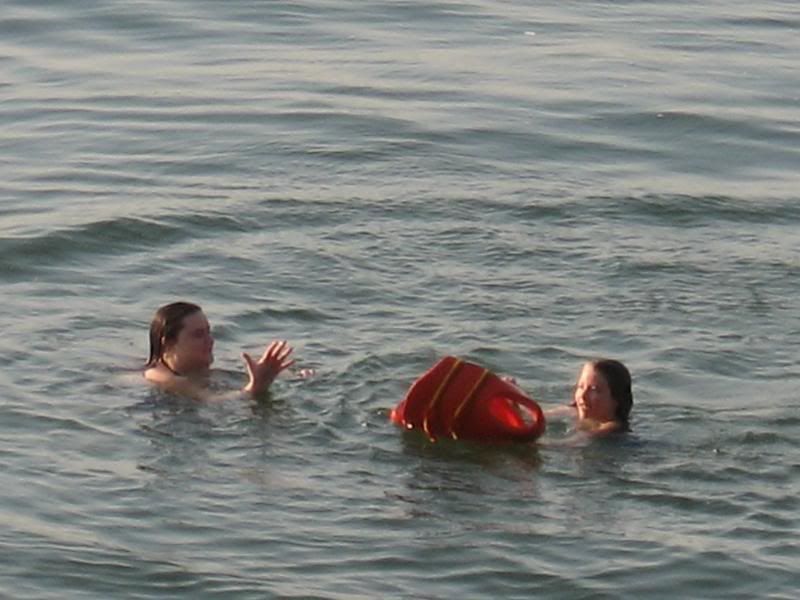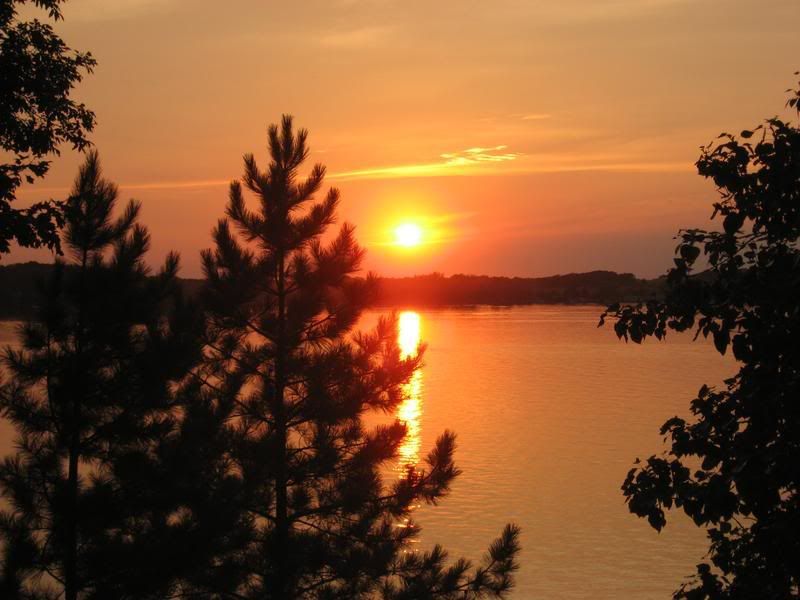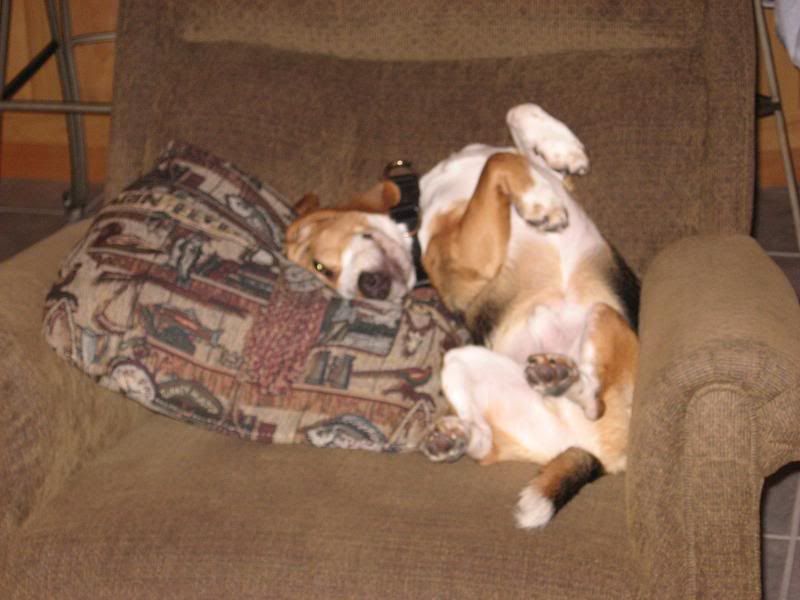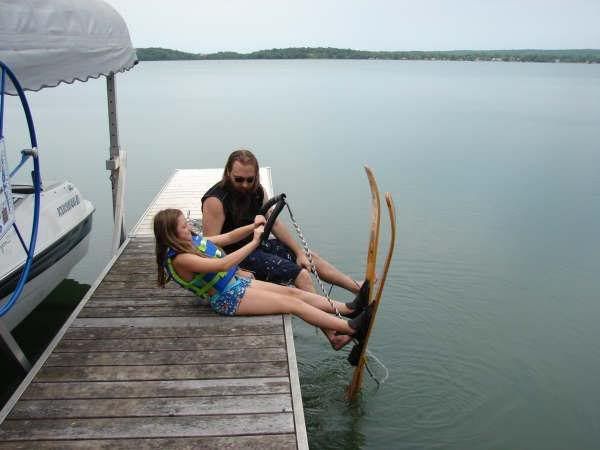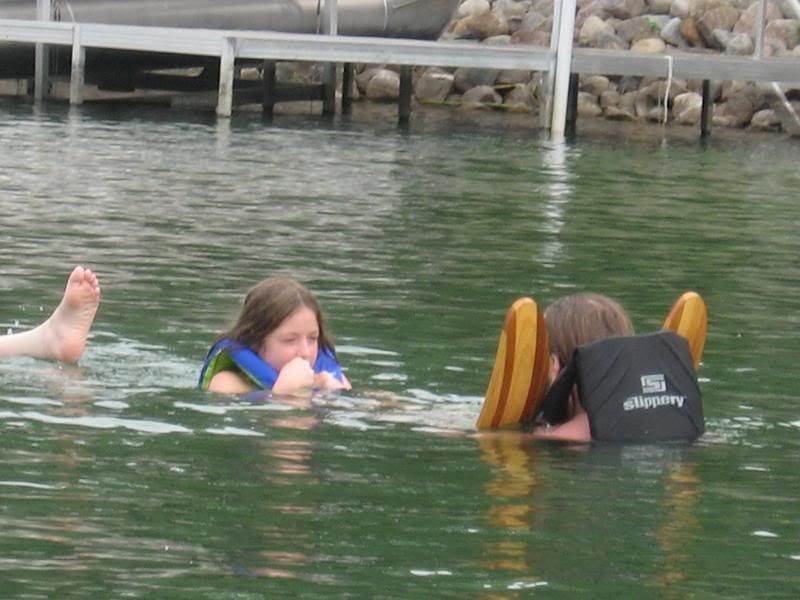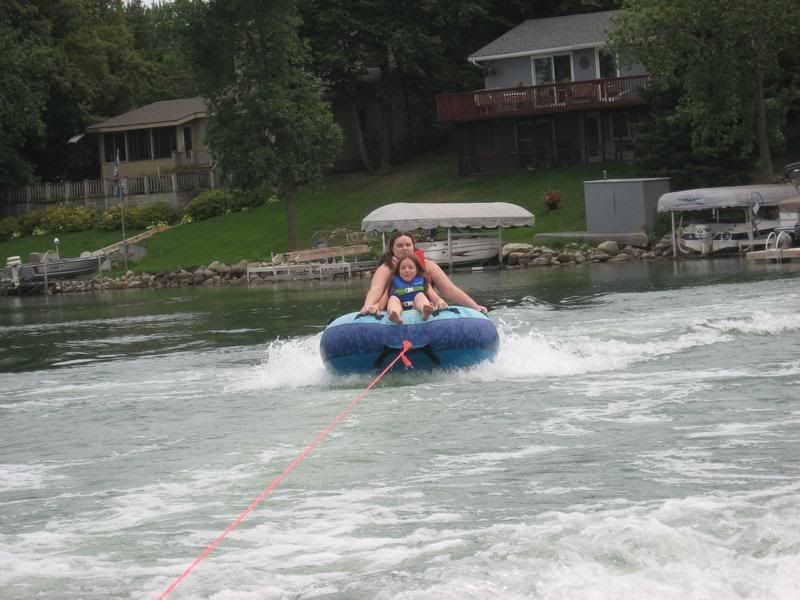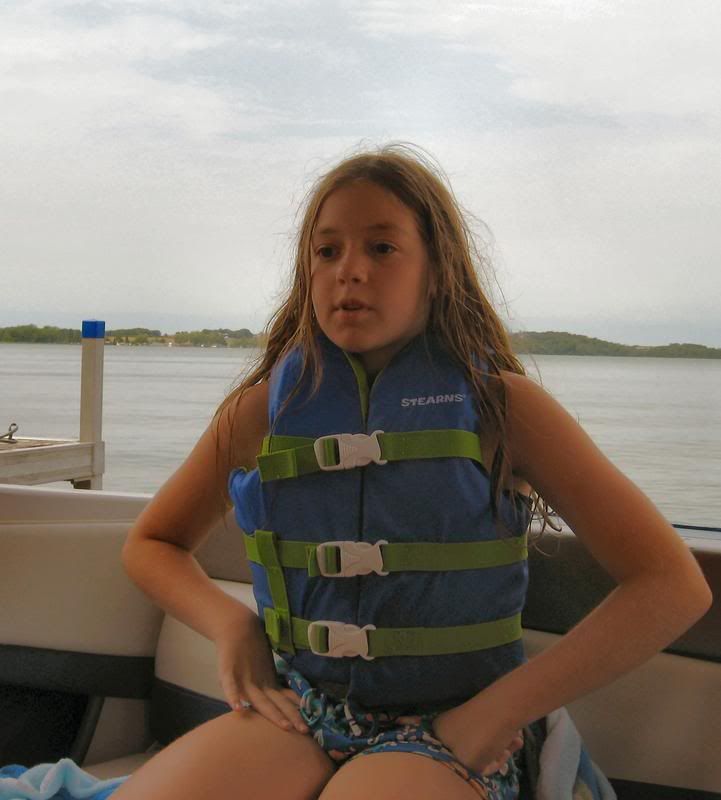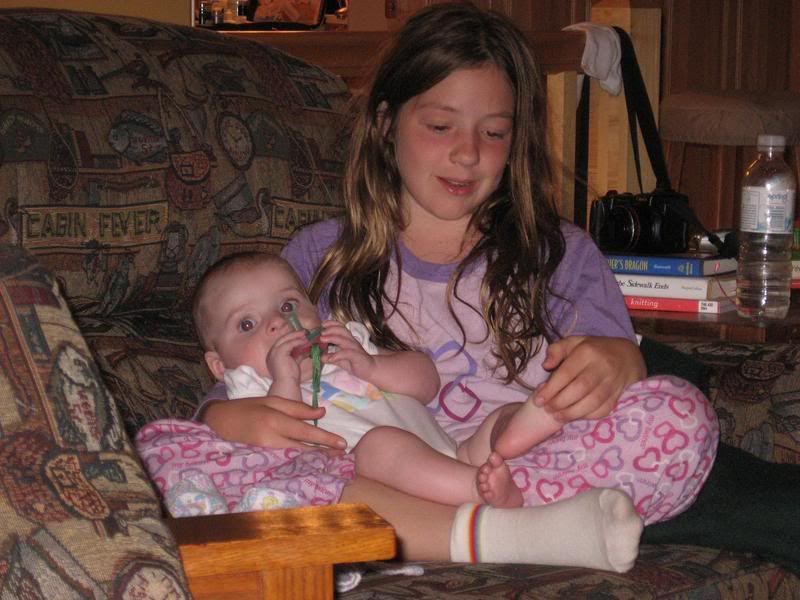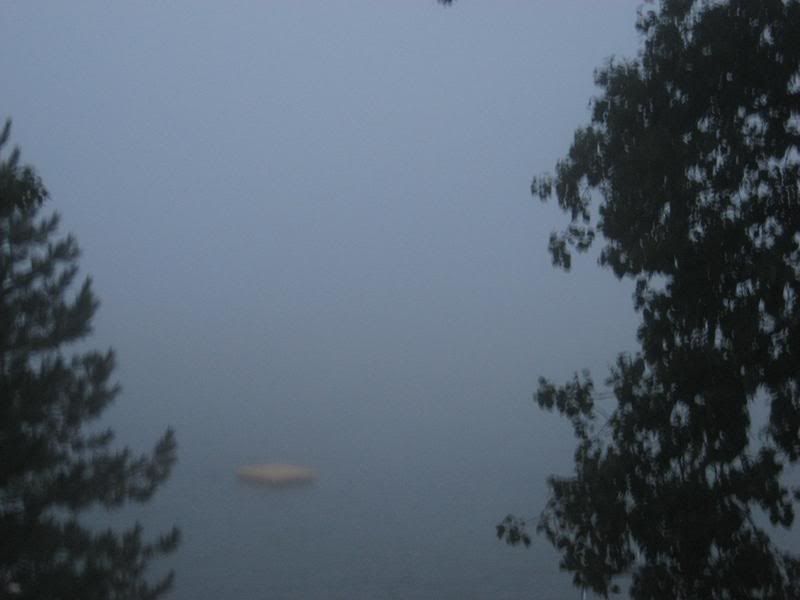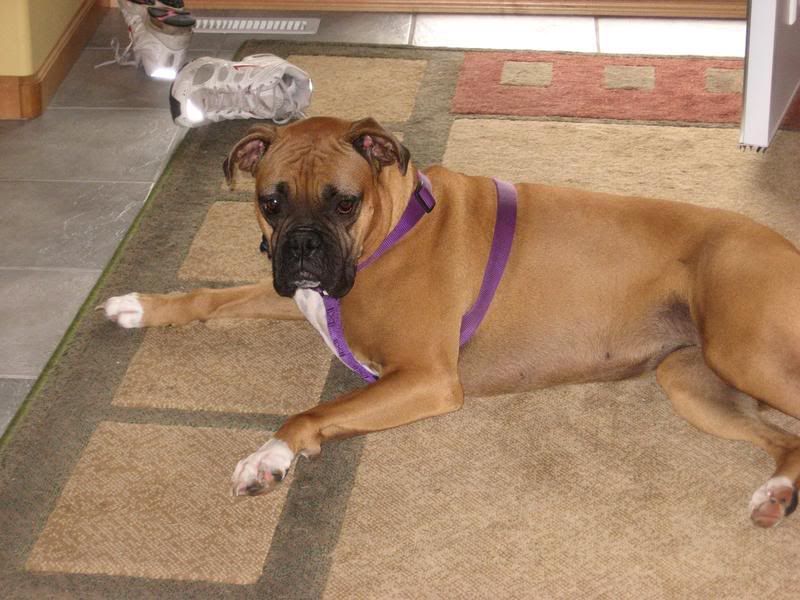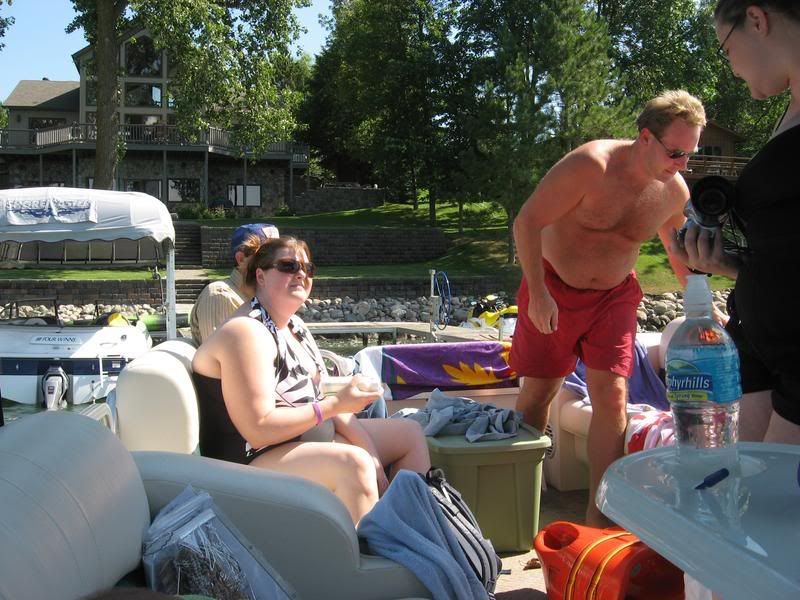 And more pictures tomorrow!