I love my window, I love my window, I love my window!!!
These pictures were taken with my zoom lens on my camera while I sat in the recliner with Peanut on my lap! Thank you, again, Mom and Dad!!!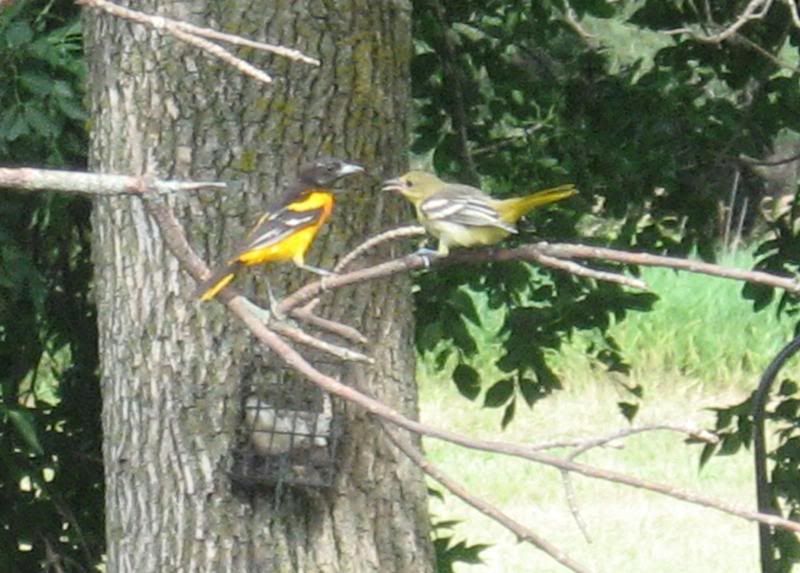 Daddy Oriole is feeding babies from the grape jelly feeder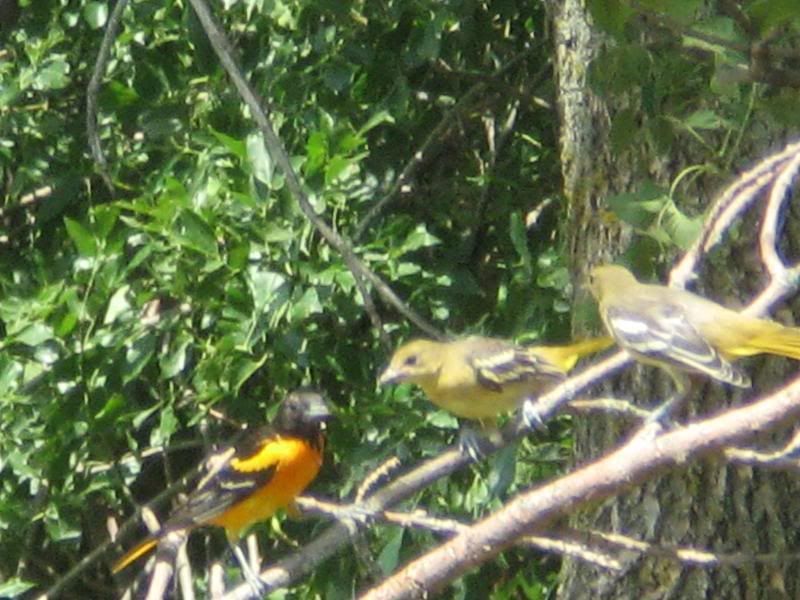 There were two babies with him
And showing baby where the grape feeder is
Sweet Goldfinch is hanging on to the rope that holds the one feeder
This is either a: Purple Finch, a House Finch or a young Redpoll. Anyone? Anyone?
It's a hot but beautiful day; you have a beautiful day!