My niece and her daughter came last night with relatives in tow to bring the moving truck and her "stuff." She is moving to this area, and will now start looking for a job and then a home of her own.

They arrived, last night, later than planned, so we unloaded the truck this morning.

Before going to the storage shed, Candy took everyone down her path in her grove. None of the family had been here before so were anxious to see the area.

When Candy and Wayne moved to "Anniversary Grove" last June, the grove was a tangle of dead trees, buckthorn, burdock, thistles and nettles. It still is a tangle in most of the area, but Wayne has cut and dug and made a lovely walking path (or two, actually) through the grove. Once you are down there, it is a magical place where you don't see the house, don't hear any cars (of course, there are only about 3 or 4 that drive by during the day) and feel you are in a jungle.


Candy's orchid house is made of hog panels nailed to posts with an old satellite dish for a roof.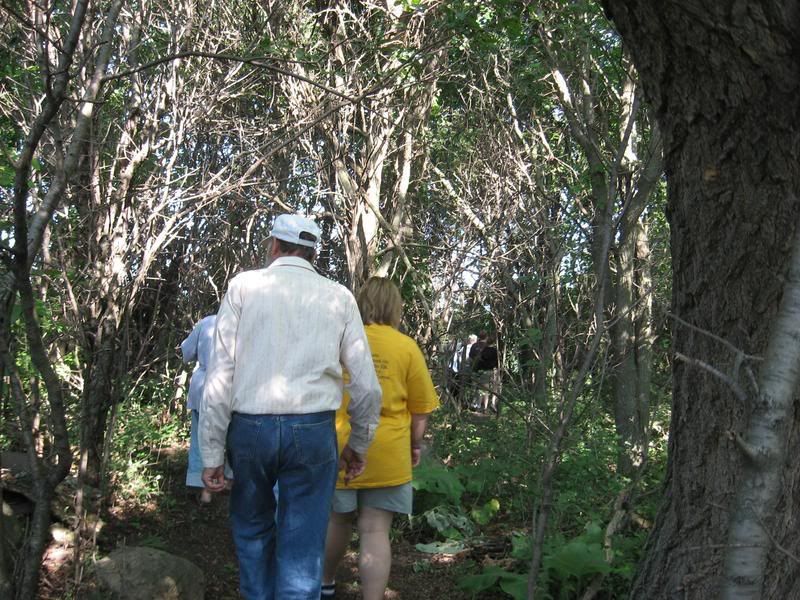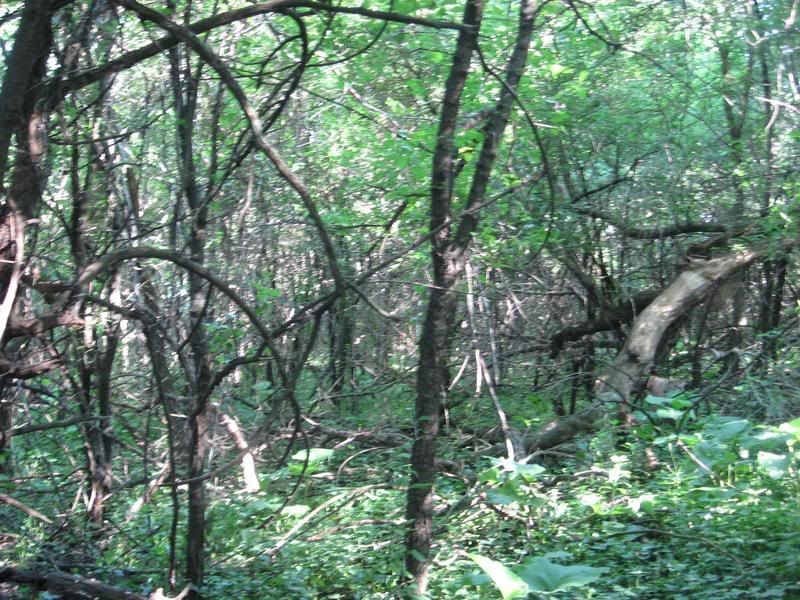 Looking off the path to the thick growth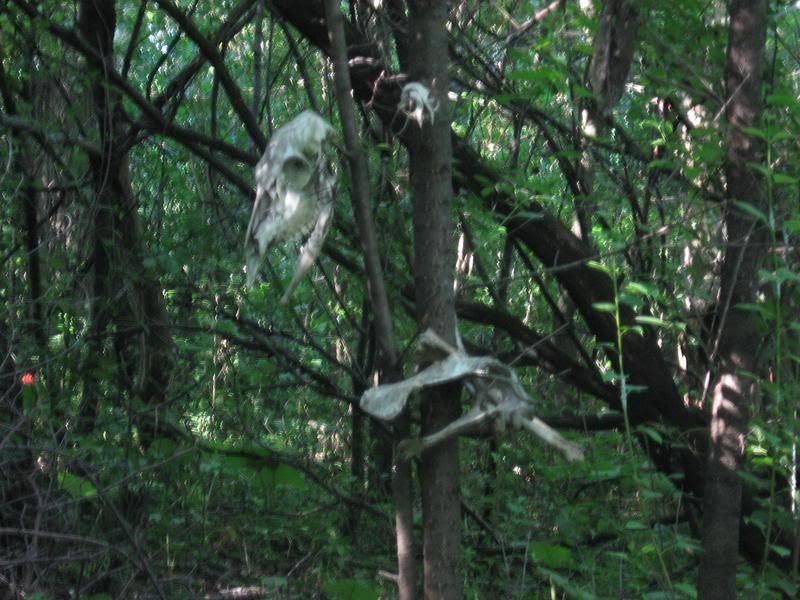 "Skull corner" - Wayne's spot, that he's decorated with findings from the grove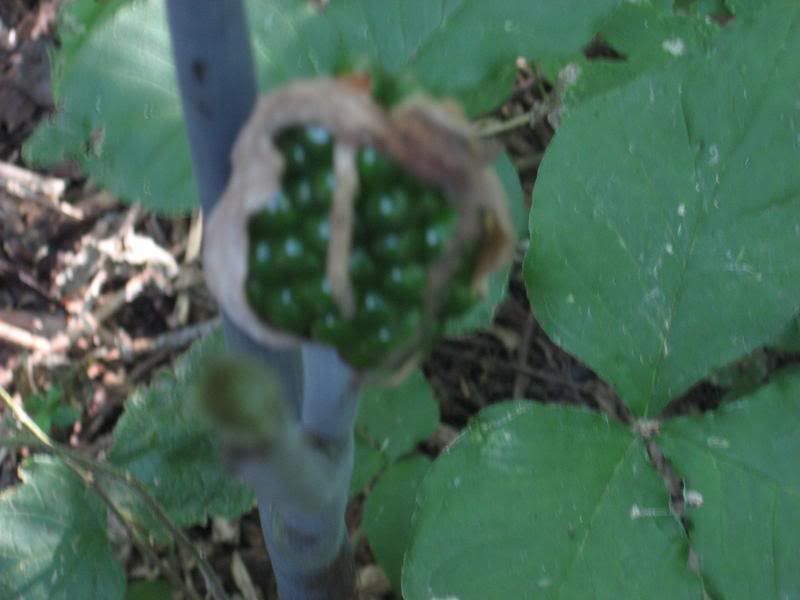 Jack in the Pulpit seeds - sorry it's blurry!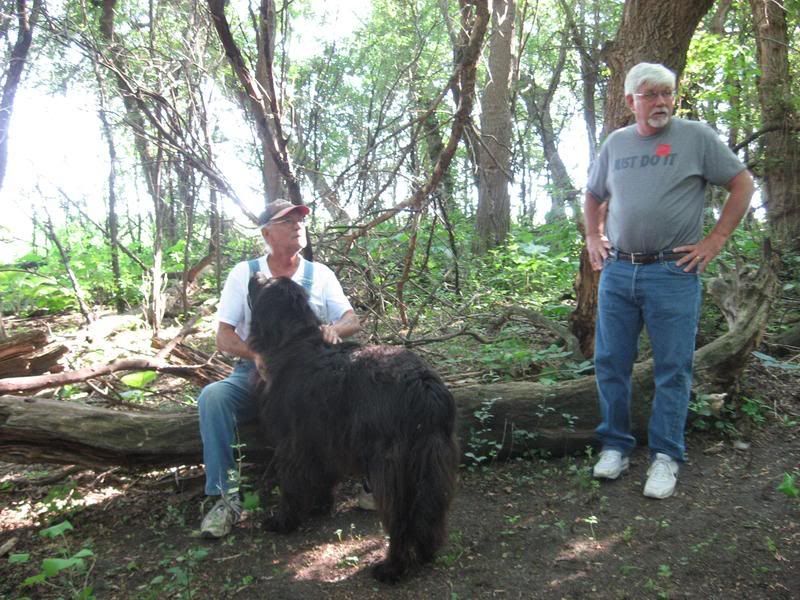 Wayne and brother-in-law and Bentley
After our lovely walk, in which Candy's sister-in-law became weepy and emotional because of the beauty, we headed to the storage shed to unload. I did not take any pictures, as I was busy moving boxes and things as well as everyone else, including grandniece, but I did get a picture of the truck. And trust me, it was PACKED to the gills – they had to have someone standing and ready to catch anything that fell out when they opened it. Plus there was more things in the back of niece's Explorer! But, as she said, she was NOT going to start out in poverty again and was probably going to need all the beautiful furniture when she found a home. I agree – looking at it, what would *I* throw out? Nadda!

We got done by noon and then split up. Niece and some of the family headed back west so she could be there for closing on her house. Grandniece stayed here with Grandma and Grandpa. Cousins headed back east to the Cities … with a dozen eggs in a cooler. I got raves about the eggs, so sent some with. (Nearly everyone raves about the eggs and I don't do anything differently than any one else that raises pasture-fed chickens for good, rich, yellow eggs.)

Home again to Ash Lane Farm to take a nap, water trees and plan on the next influx of visitors – my brother and folks will be here in a few days to celebrate their 65th anniversary. It was a beautiful day. You have a beautiful day!