I was not thinking, and posted LAST week's pictures of the chickens - they truly HAVE grown!
A fan to help keep them cool on hot, hot days

Norm and I are slowly making my "deck" a solid one. He's torn boards off another pallet and then cut them to fit the "slots" - I am hammering them down, one at a time, as my elbow allows. When it gets done, I might stain it to make it look more walnut or oak or something. Or might leave it to look barnwood-ie.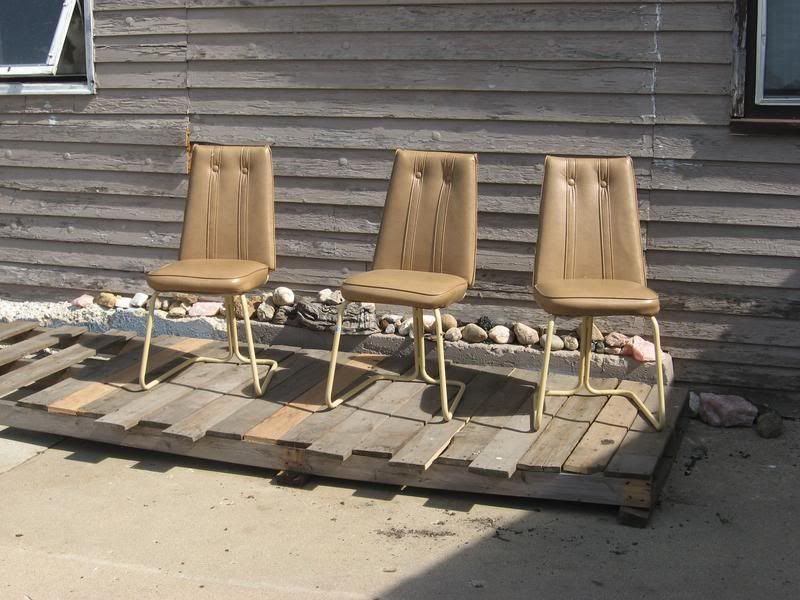 I took about 15 pictures of Scooter and Peanut playing. It's a hoot, the way Scooter waits for Peanut to come outside so she can attack her.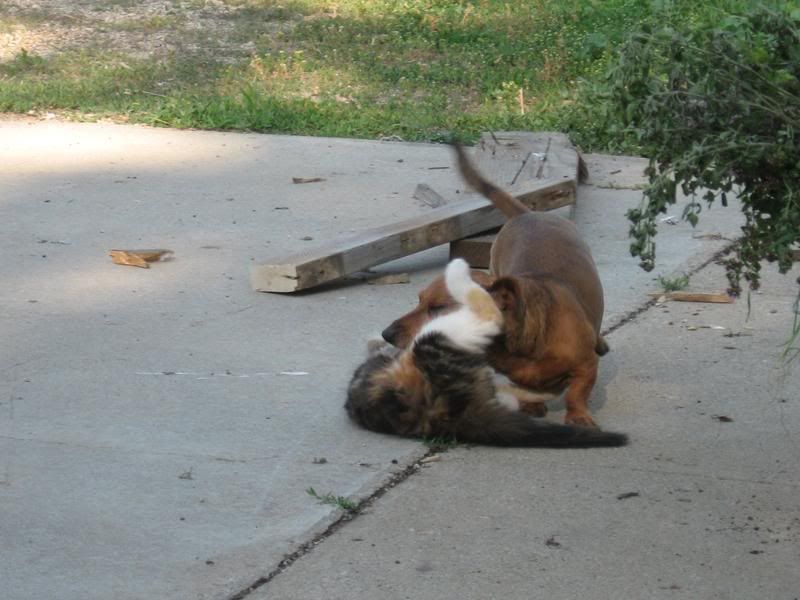 Lil is getting more used to her and even started to play a bit with Scooter this morning. Lucky is not hissing, at least, and is accepting her into the family.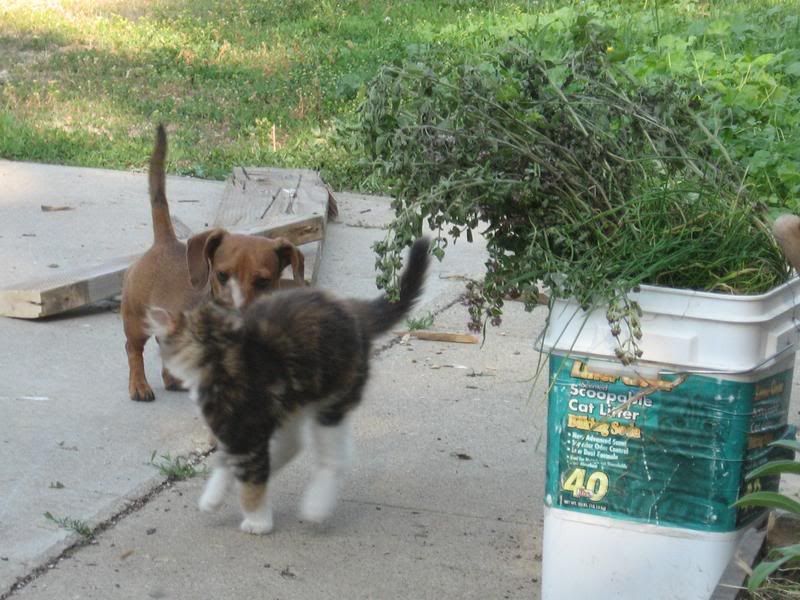 I have NOT gotten a picture of Goldie and Scooter. Scooter will attack her tail, then lay down and sleep in the curl of Goldie's stomach. Each time that happens I am without the camera or they are on the porch step where I can't get outside to take the picture (we only have one doorway out).
It is a beautiful day today - you have a beautiful day.