Or is it the other way around?

We got home Saturday night from our southern tour, of which I will write later. Yesterday morning we decided, tornado warning be blasted, that we wanted to go to the beach. So we packed a lunch, lots of water bottles and headed out. It was windy, rainy and "chilly" for Florida. But everyone agreed that the wind made great waves and rain didn't matter if you were in the water.

We went across the Indian River to Hutchinson Island and found the girls' favorite beach. This island is very long and narrow! You cross the river by a long bridge, then drive up or down the island to a choice of several beaches.

We waded for a bit and then the girls dived in, so I HAD to follow. We then ended up using their toy surf boards to play and surf in the water. Joy does not go in the water when it's cold or windy. She suffers from being cold most of the time (maybe if I gave her some of my fat?) so swims only when it's warm out. She sat on the beach and took pictures.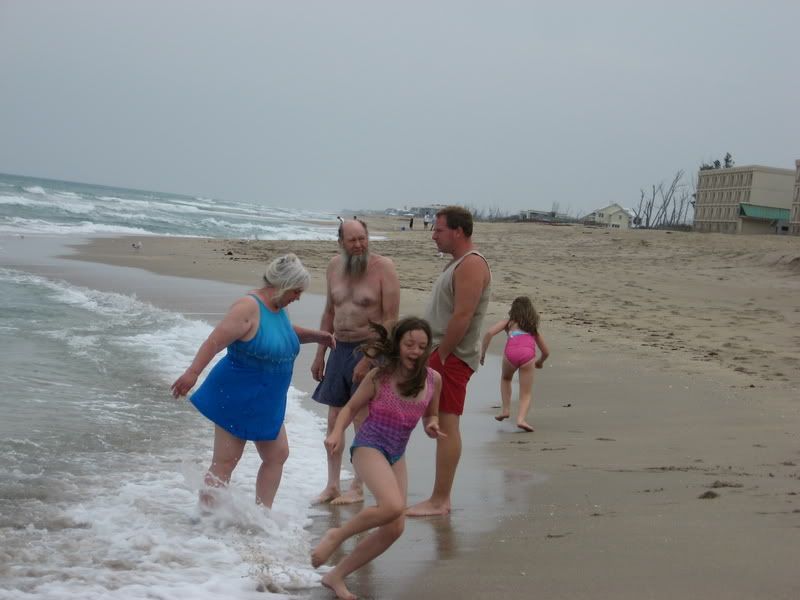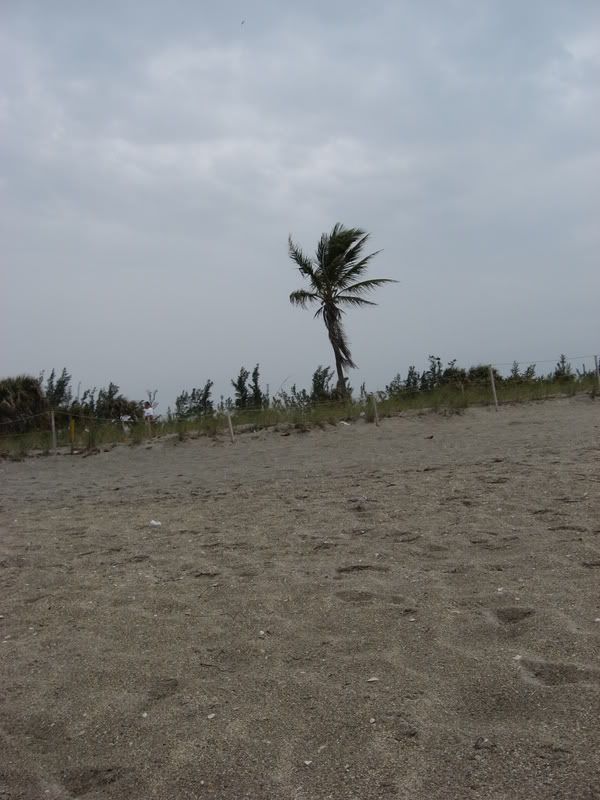 Brown Pelican on the shore

After the waves and the girls exhausted me, I talked them into coming out of the water and having lunch. Ken and Norm joined us for sandwiches ("Look out, Grandma, don't let the sandwich touch the sand! Then it will be a REAL SANDwich!!") Then Norm, Joy and I sat and talked while the others went back in the water; Ken is a water baby in his own rights and the girls take after him! Rain, wind, they don't bother them (I used to be like that.)

It started to really rain so we washed off as much sand as possible and headed north to another beach. However, the rain started to pour so we ended up having a tour of the island. There are houses there that are unreal in price!!! A tiny duplex with a private beach area was over $1 million!!! At the north end of the island we saw the pelicans I've been looking for; Ken took pictures with Joy's camera as my batteries had died. We then headed across another bridge and headed back down home.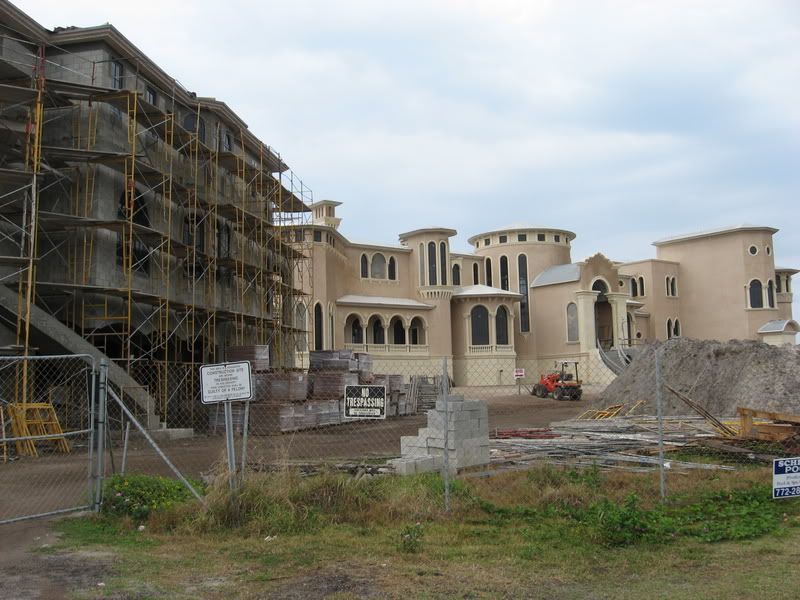 I say this is going to be a hotel; Ken says a single home dwelling!

As we got close to the gated community they live in, Joy said "STOP!" It was too late to slam on brakes, so Ken did a U-turn and went back. There was a Magnolia tree with one bloom on it ... I had been looking for them, as I had been told to find them; this one had many buds on it that had not opened and the one big bloom – Norm and I got out and smelled the bloom; I collected the petals that had fallen.
Joy and Ken have a Magnolia tree in their front yard; Joy had not looked closely, so we discovered that she has buds as well.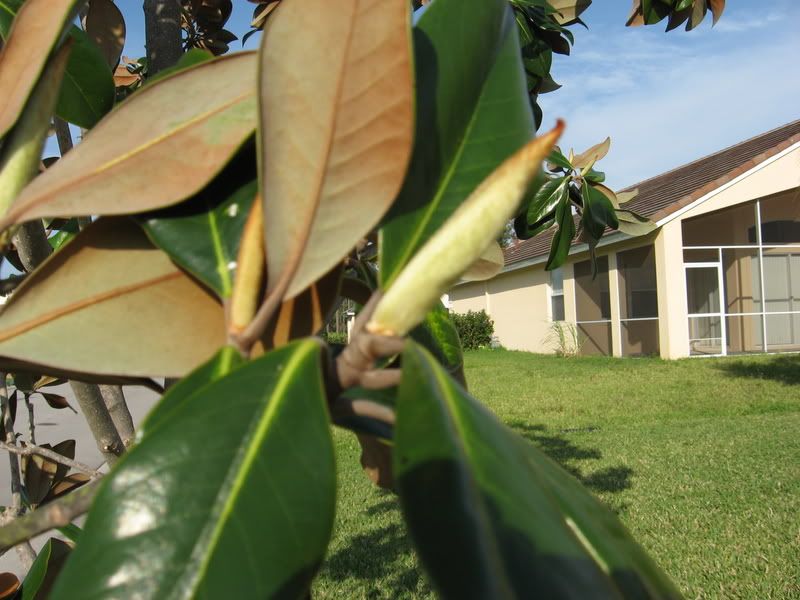 Then home to happy puppies and hot showers, dinner and SG1 .... the whole family is as addicted to StarGate as I am!!

It will be another beautiful day tomorrow; you have a beautiful day!