I have been remiss – I forgot to post a picture of Norm's sister --- sorry, Eunice. I am sure that she was heartbroken not to see her beautiful face on my blog, so here it is!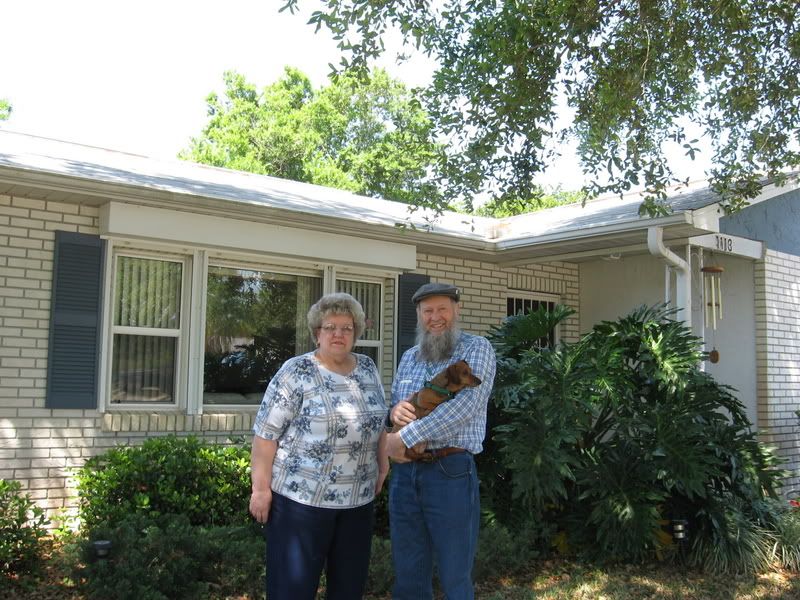 We have been having a quiet time here, enjoying hugs and cuddles and talks.

Sunday we went to the clubhouse for an easter party. This gated community is sort-of like a time-share; they have a clubhouse, swimming pool and playground. Sunday was an egg hunt and other games.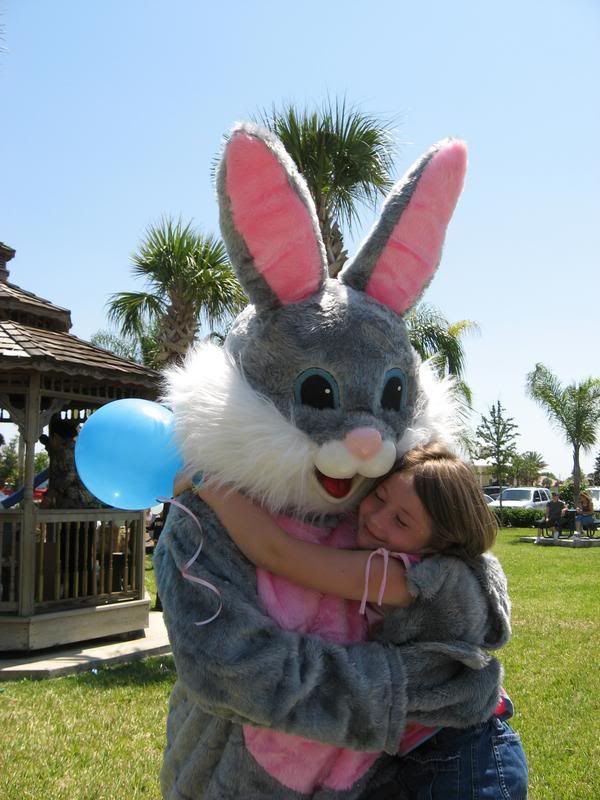 The rest of the time has been sitting around in the sun, taking it easy, going on a field trip to the small aquarium near by, taking a walk, going to a soccer game. We have not gone swimming yet, but are keeping busy doing other things.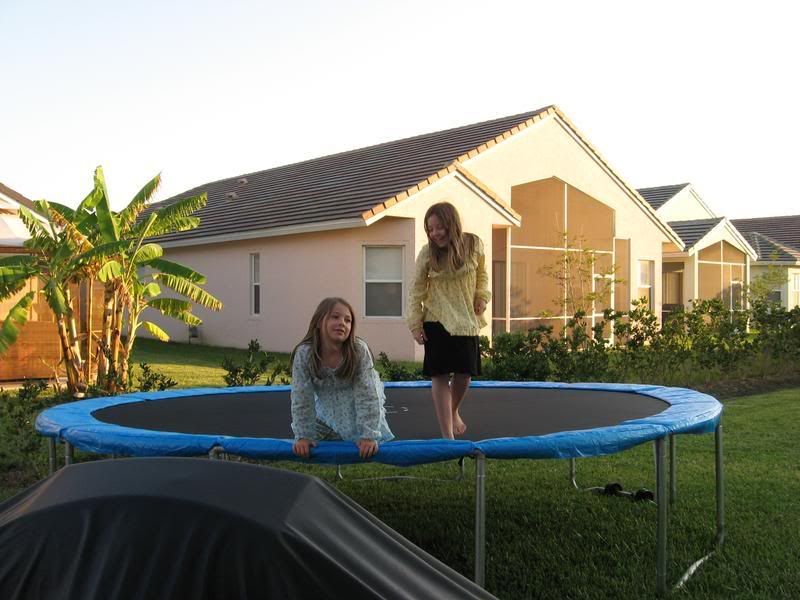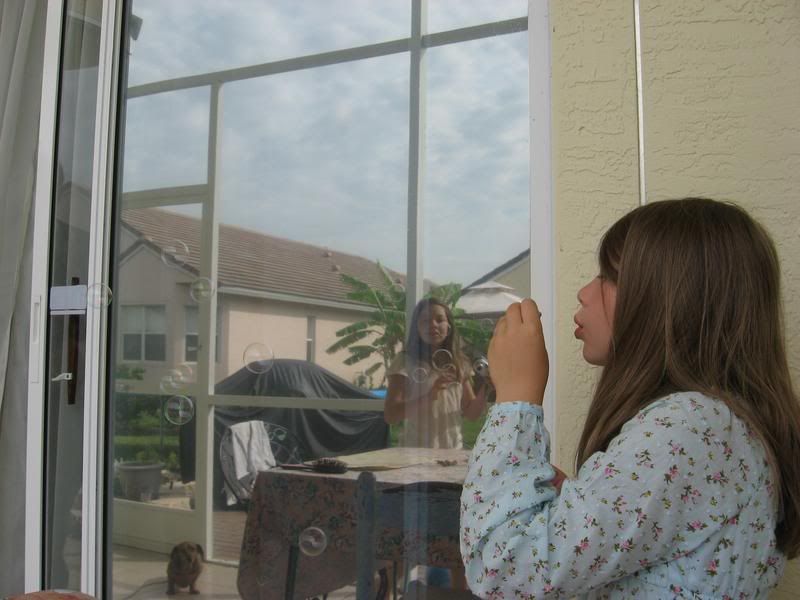 We were under a tornado watch yesterday afternoon. The trip to the aquarium was soggy, as it was pouring down, but we were dry once we got inside.



Fishing boat heading home in the rain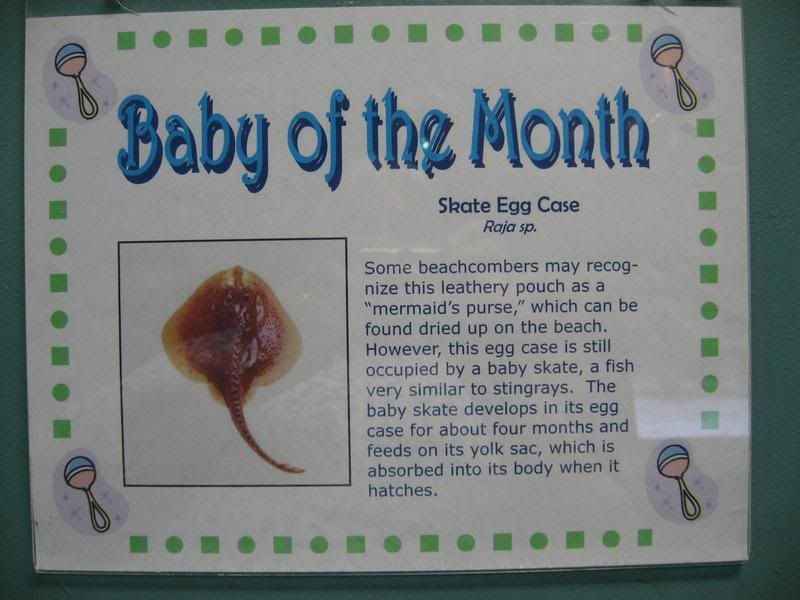 Ashley and Jessica are both on soccer teams; we headed over with our supper sandwiches and drinks, excited to see the girls in action. Jessica's game was cancelled just partway through the game because of lightning near by. They called everyone off the field for fifteen minutes, but by the time we got off the field they cancelled the whole night. We got under the concession stand just before it started to pour again. Ken got some french fries for us to eat on the way home, then we had a picnic supper in front of the TV after we ran from the car to the house in still downpouring rain!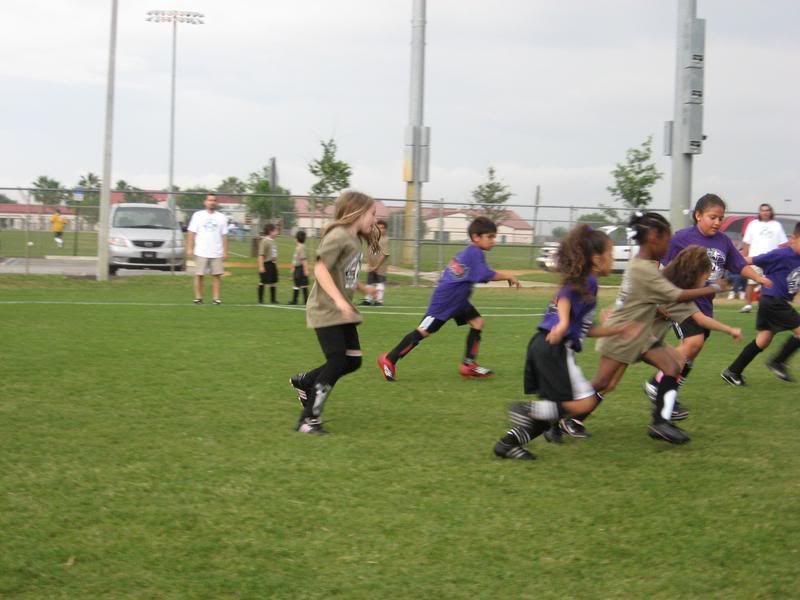 Today we took a walk and gathered air plants to take home. It looks like rain again tonight! We may grill some fish on the grill for supper later tonight. Joy and I are doing Kool-Aid dye-ing today; she got some super-wash merino yarn and we've been having fun painting and such. I will take pictures when it is dry!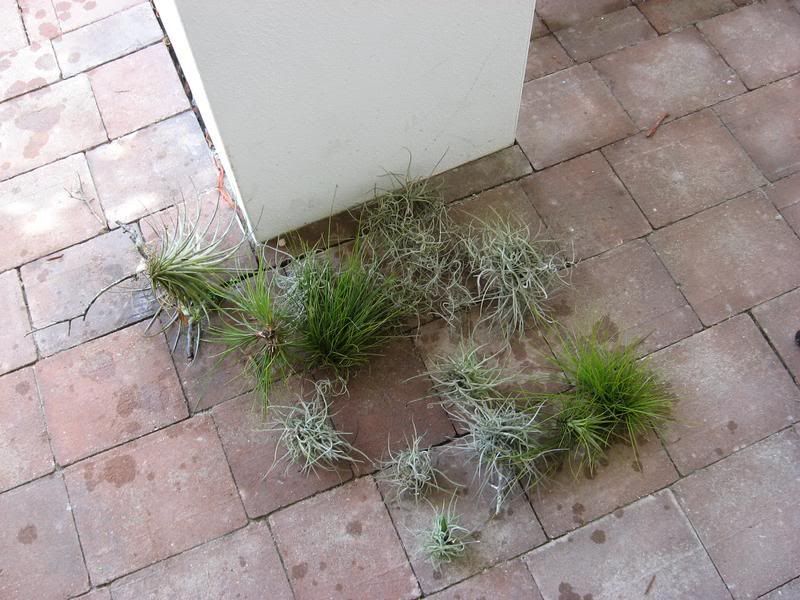 It looks to be another beautiful day tomorrow (here in Florida, what isn't?); you have a beautiful day.