We followed the coast from Panama City until we got to New Orleans .... There were some lovely spots to see but there was also way too many condominiums that hid the coast from not only the casual driver but from anyone on the other side of the street. And more being built all the time!
One of the few places you could see (or get to) the beach
There was a long, long bridge outside of Panama City with a warning sign "Check your gas, it's a long bridge!"
It was a rainy day so we didn't stop much but DID stop at a seemingly deserted beach ... and found the best shells that we had found, plus Brown Pelicans that were playing and courting (I think) in the water. We also saw signs that warned of nesting plovers, with that area fenced off. I took a million (well, maybe thirty) pictures of the Pelicans ... they are so graceful in flight. I love watching them dive into the water. These were not fishing, as they were splashing FLAT rather than diving IN.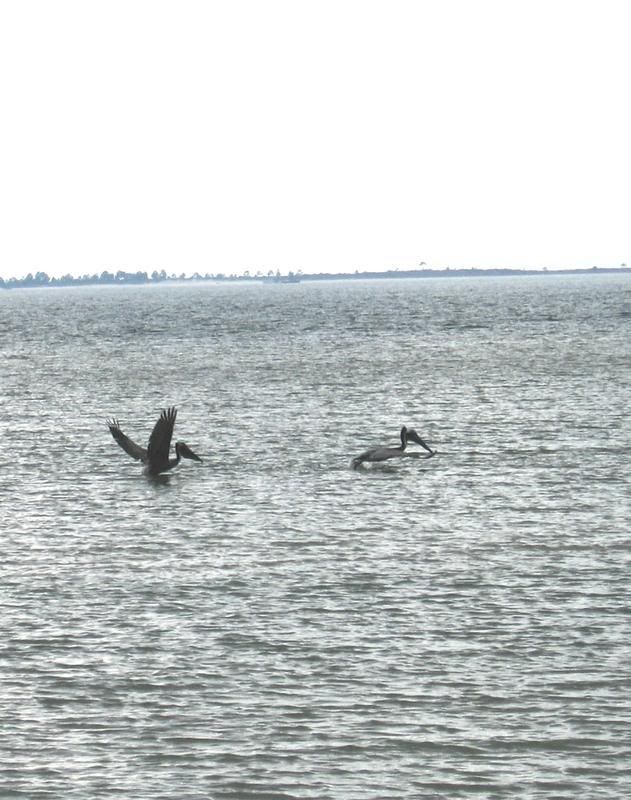 On the way from Panama City along the ocean, we saw lots of houses very close to the beach. Many of these had been damaged in one of the last hurricanes (not sure which one, but does it really matter?) and had been left deserted with for sale signs on them.
We also saw many (most) houses on stilts ... really funny looking but necessary when high tide creeps into your front yard.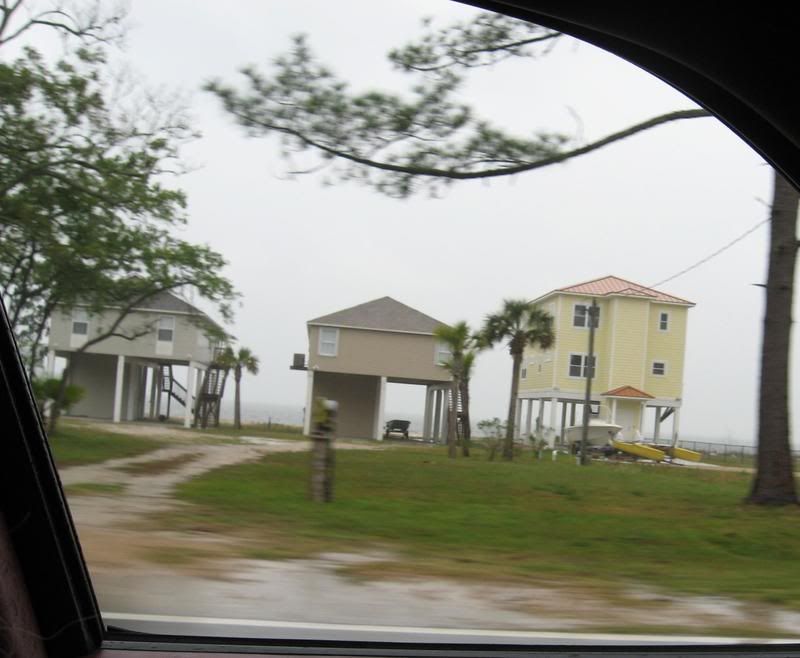 We headed through Florida, Alabama, Mississippi and Louisiana; we drove through New Orleans at a very fast pace as it was nearly rush hour .... we were unable to stop but I clicked pictures through the window (again ... so what else is new?).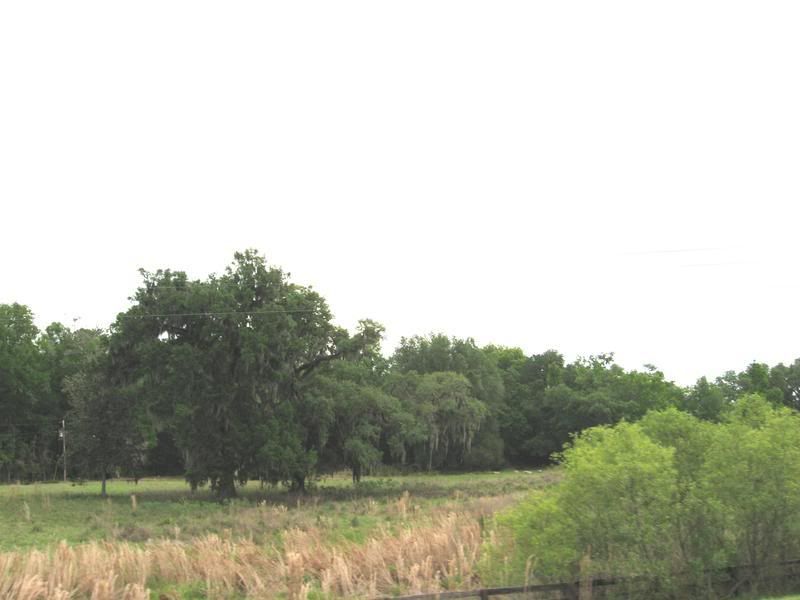 There were signs of much damage along the route. I wish we could have gotten off the main drag and driven through some of the housing areas, but we saw enough as it was. We saw glimpses of the modern part of town and it looked pretty good from where we were driving. We did NOT get to the French Quarter (sigh ... one of the many places we could not go to because we wanted to get home before Christmas). We drove over the Mississippi and the bridge there was longer than the Panama City one, but there was no warning of a long, long bridge!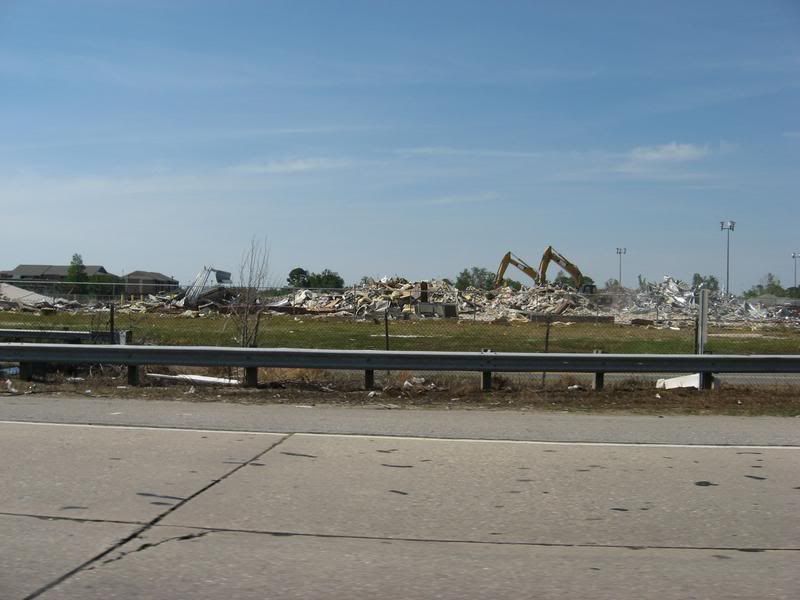 Then to Baton Rouge and up to Alexandria, where we spent the night. This was day one of "breakfast, one state, lunch another state, supper a third state;" Breakfast in Florida, lunch in Mississippi, supper in Louisiana.

We headed to Natchitoches the next day, but that's another post.
It was a beautiful day, I hope yours was just a beautiful!