This is really getting long, isn't it?

Sunday, April 15th, we all slept in a bit since it was such a long trip and we got home so late the night before. There were tornado warnings but we still went to the beach
.

Norm had said that we should head home on Monday, but as it got closer to time to leave, he said "Tuesday." So we all planned on that, but then Norm said "We need to see one more soccer practice / game for the girls!" So planned on Wednesday as our departing day.

Monday was catch-up day on things we had planned on doing and hadn't.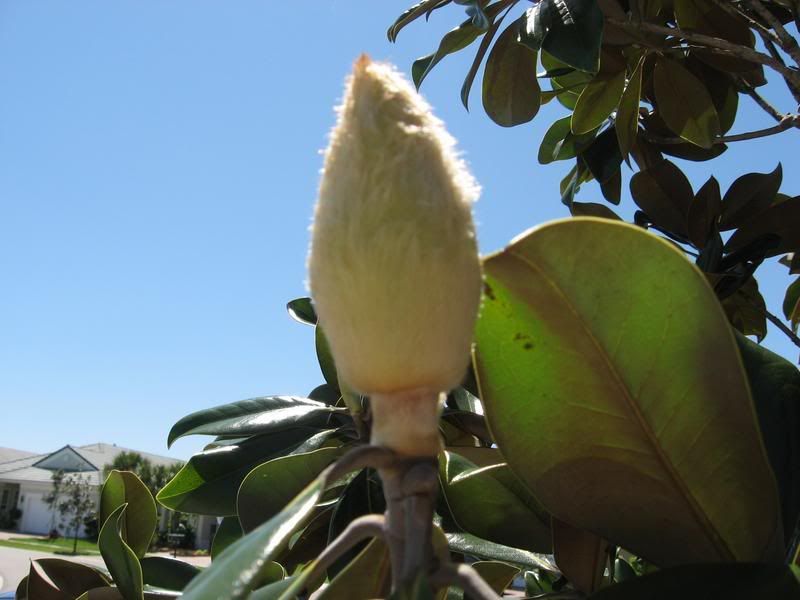 THIS is a magnolia bud
Going for a walk
Tasha thinks she's a sled dog
Tuesday was swimming at the pool and the soccer games.
Sunset on our last day at soccer (sigh)

Wednesday morning we left about 8:30. We decided to use the Toll road to the center west of the state, as we wanted to get to Panama City by nightfall. Leaving was hard – it had been so much fun and it will be way too long before we see them again. But it was good to be on the road again, heading home.

We promised ourselves that we would NOT stop at any place except gas and food, etc. But we drove by several "Citrus World" signs and decided to see what the oranges were for price. What a serendipitous thing it was for me! I had been looking (in vain) for dwarf lemon trees while in Florida – I know I could order on on-line but my heart said I should get one in Florida. Well, as we went in, there was a shelf with mini-trees – Palm, Orange, Lemon and Lime. After asking a million questions, including HOW LARGE??? (they stay the size of the pot – and a five gallon one is recommended for the last pot), I got a lemon and a lime. These are not dwarf trees, but cuttings from full-grown ones but they WILL stay the size of the pot!

We arrived at Panama City close to supper time. But first we drove past Tyndall Air Force Base and I took pictures of the main gate. Why, do you ask? Well, sixty-three years ago, I was born there!!! And our goal for that day was to sleep in the same place that I was born. I knew we couldn't get on base and the hospital was probably gone; also, finding where the house was in Panama City was hopeless.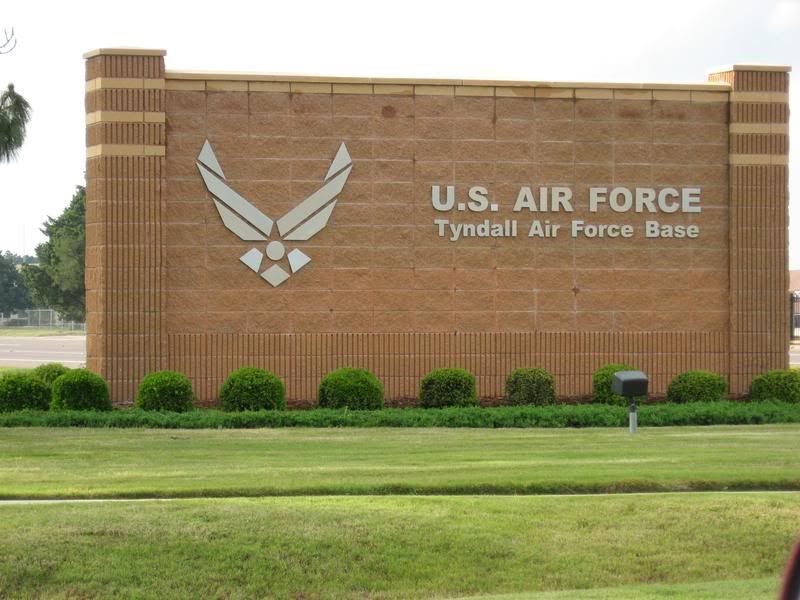 However, we found a lovely motel (without internet – sigh) on the beach. It had a good restaurant so we could have sea food for supper and breakfast the next morning before heading out.

Motel room from the beach
On the beach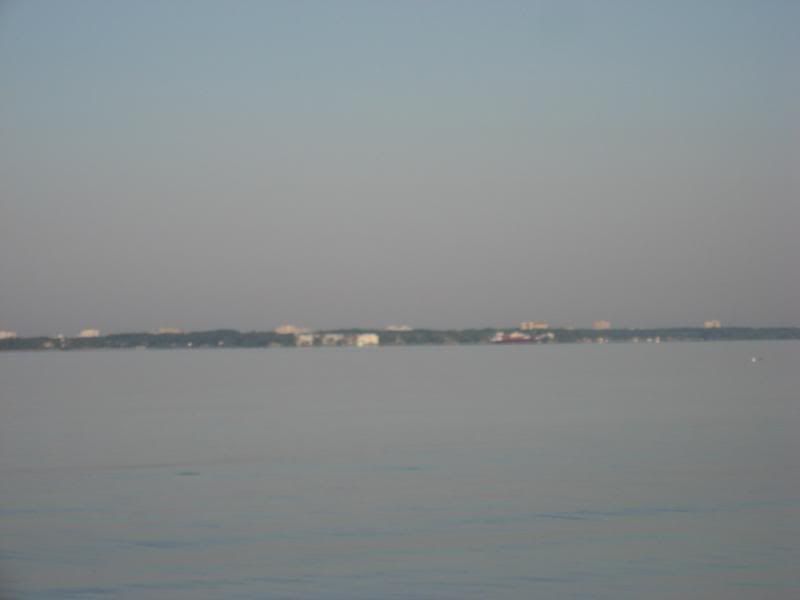 Bay of Panama
Restaurant from the beach

So that was our first day on the trip home. It was a beautiful day – I hope you had a beautiful day!