The land of the Ozarks; the land of diamonds; the land of crystals!
A beautiful state but then, all states are beautiful; however I think Arkansas might be my favorite.

We spent the night in Nashville, Arkansas, a very little town close to Murfeesboro, which is close to the Crater of Diamonds, the world's only public diamond mine. This is located in the Arkansas Mountains. It's "finder's keepers" at the mine. You pay $6.50 per adult to go in to the area – a state park – and dig in clay and rocks for diamonds. There is no guarantee, but it's fun thing to do, anyway, and it's a cheap gambling game. Some people HAVE found diamonds of worth; we saw some in one of the stores in Murfeesburo that were selling for $500 and up, so you know the finders made a bit of money on them in selling them to the stores.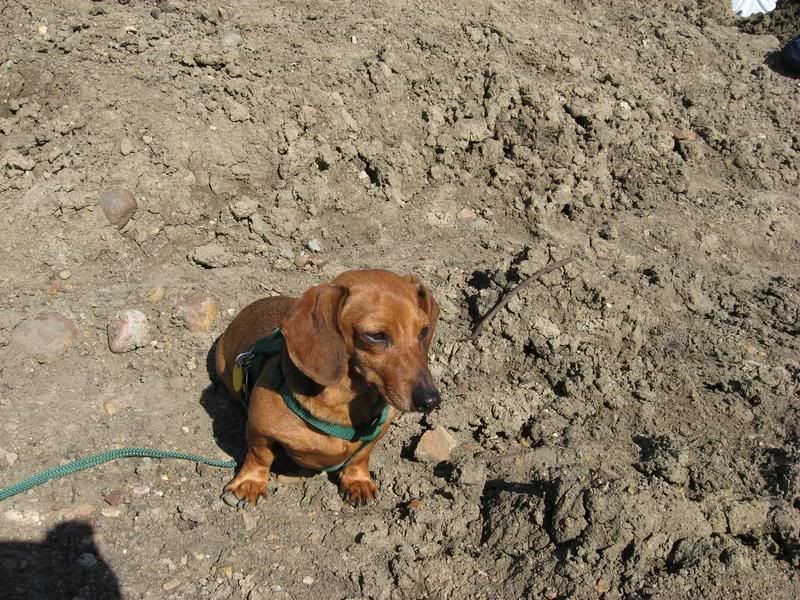 After several hours of digging, Norm came back to the car (Peanut and I gave up early and went to fix lunch) for lunch; we then headed out through the mountains, heading north. First we stopped at a rock shop (why not?); I found a traveling crystal to replace the one I "forgot" in Florida and found some for the girls. Norm got a couple of agates – his favorite stones. I asked where the crystals came from and the owner told me that they were, indeed, Arkansas crystals (famous for their clarity) and were just a little bit north of us.

As we traveled, we found we were getting close to the town mentioned (Mt. Ida), so I got excited ... I might find a place that actually MINED the crystals. And sure enough – there was a sign that we flew by, so I got Norm to screech to a halt, do a U-turn and head into the Wegner Quartz Crystal Mine.
There was the store front with unbelievable (let me repeat – UNBELIEVABLE!!) crystals of all different sizes. I simply went ga-ga, over the top, uncontrollable. Now, I know I am accused of being volcanic in my feelings, but this was a spot that I overflowed my volcanic lava of feelings more than normal.

A real "rock garden" full of crystals for $3 a pound! Your choice!
This picture was taken from the Wegner web site
Here she is next to two sisters ... an awesome sight!
The sizes of these crystals are unbelievable! (I'm repeating myself!)

After too long (in Norm's view) in the store, I finally picked out a crystal for me, sacrificed another I "needed" and got two more for the girls.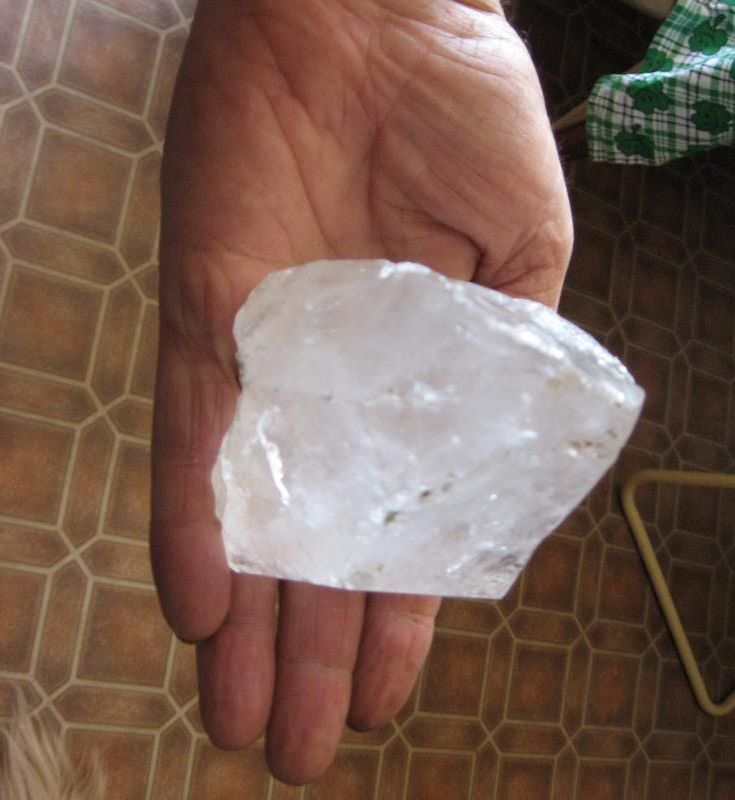 This is the crystal I picked out for me
I have GOT to go back!!! Simply HAVE to – I'm going to try save money so I can go back and get some really large, LARGE crystals.

After Norm dragged me, kicking and screaming from the store, we headed north, again, passing over the Arkansas Mountains and then going into the Ozarks and passing over the West end of them.
In the Arkansas Mountains
Heading to the Ozarks
On the top, heading down


Supper and nightfall was in Fayetteville, still in Arkansas. The next day was to be our last day --- so, with patience, you will see the end of the trip next post!!