I am almost done, but not quite!

We left Alexandria, LA in the early morning, planning on going to Shreveport, with a short stop in Natchitoche along the way. It took me over a day to finally remember how to pronounce it.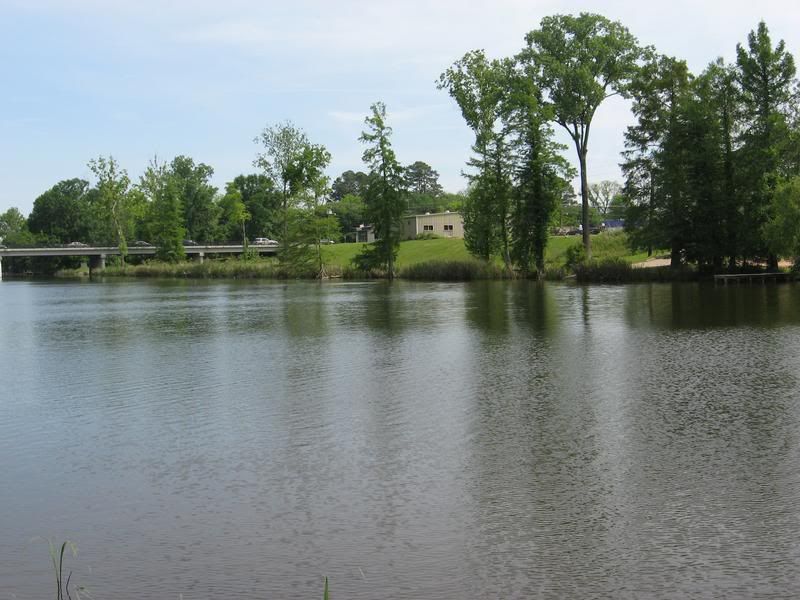 I thought it was "Nat Chi Toe Chee" but in actuality, the town's name is pronounced "Nat Chi Tisch" with the emphasis on the "Nat" .... it comes from an Indian tribe that lived around there.

This town is the oldest town in the Louisiana Purchase. It was originally a French fort, established before 1714 because the town was established that year.

We saw iron work like I have see in pictures of the French Quarter in New Orleans. So I was content to have missed that spot in order to see this one.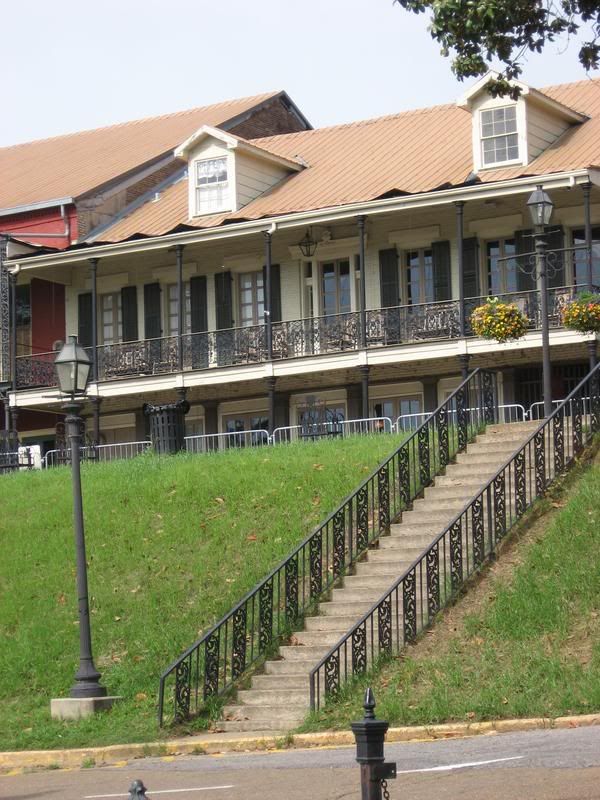 Iron work stairs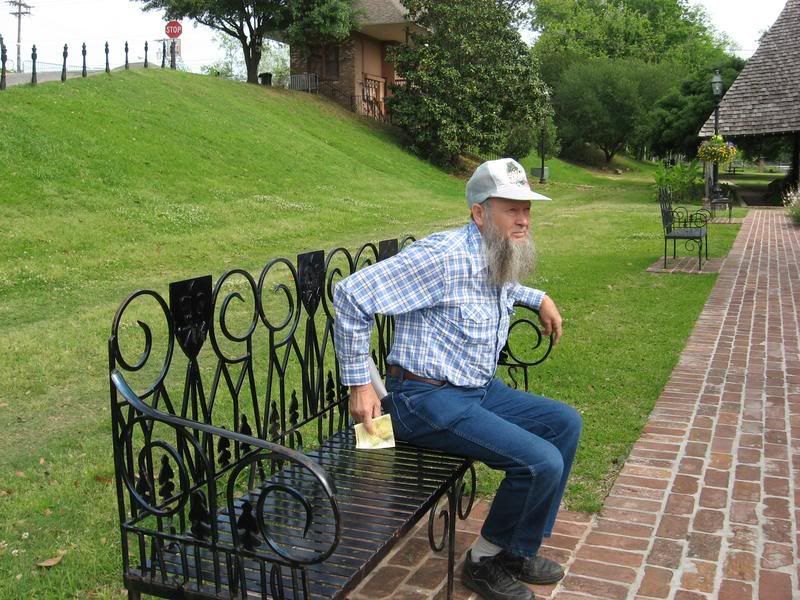 Iron work benches
We went into the oldest continual running General Store in Louisiana and purchased some things that I have been looking for. I got a stainless steel 1 ½ cup measuring / cooking pot; a liquid 4 tablespoon measurer; a sandwich sized square cast iron pan. The prices were as good or better than in any catalog that I have seen them.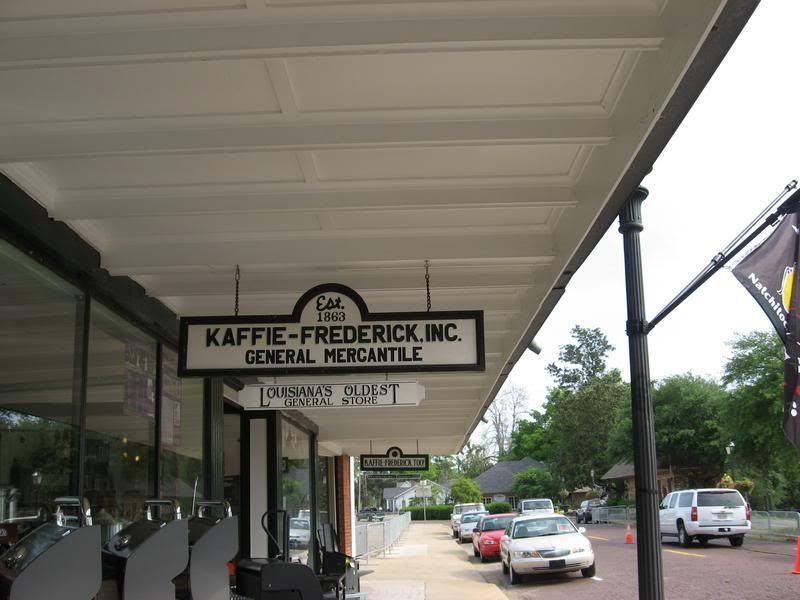 We saw some awesome houses and churches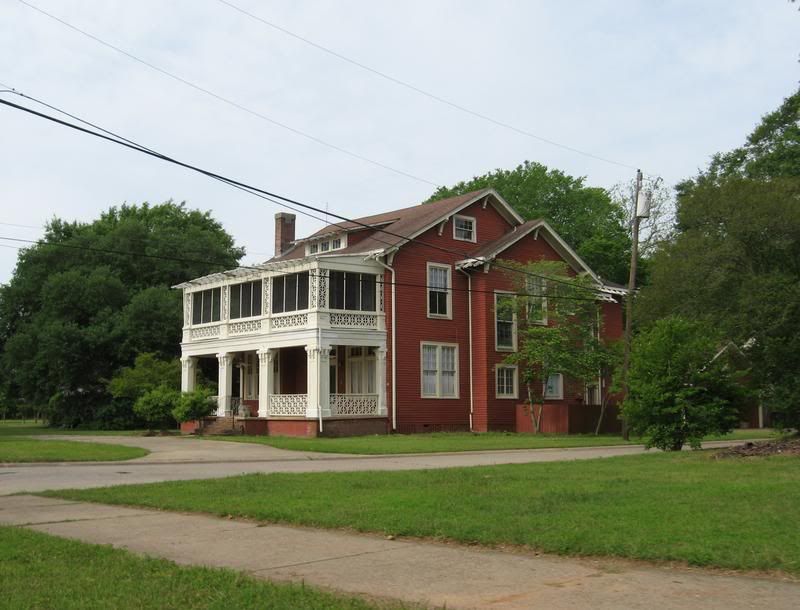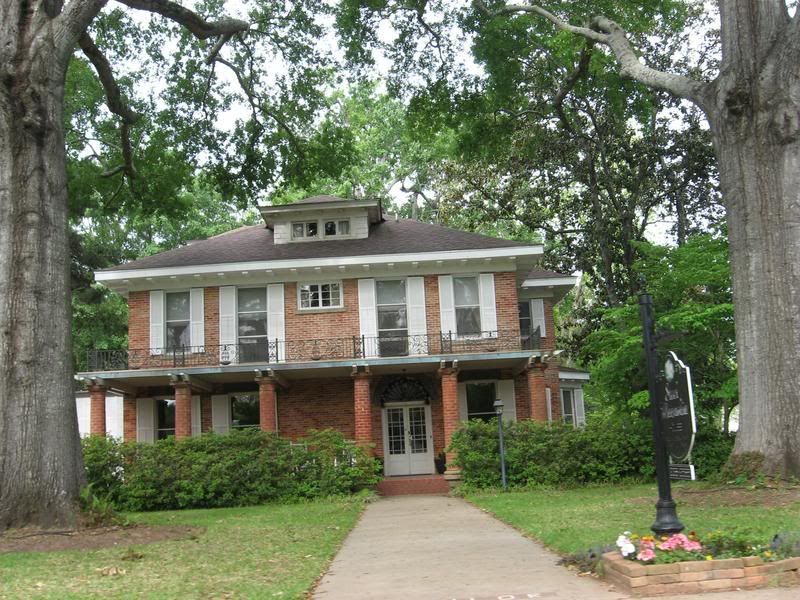 We stopped at the Visitors' Center (a great place to find out THINGS about the area) and discovered that there was Living History in a reproduction fort.

We introduced ourselves as Living Historians so we got a special tour; it's kind of like a "Cooks' Tour" – you get to see things that normal visitors don't get to see. And the two interpreters were waiting for a school group so we got to talk "shop." Both of the people were fascinating. The fort is set up as 1733; they have plans and drawings and letters to verify what the fort looked like. The '33 fort was not the original one; that one was set near the Red River which overflowed it's banks too many times so the fort was moved to higher ground. That ground is now a cemetery so digging for fort things is not allowed.


Outside the fort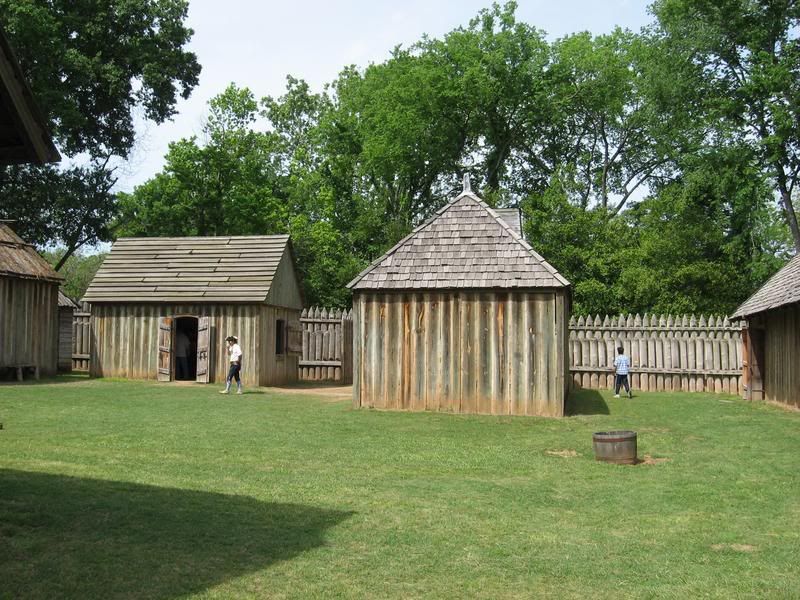 Inside the fort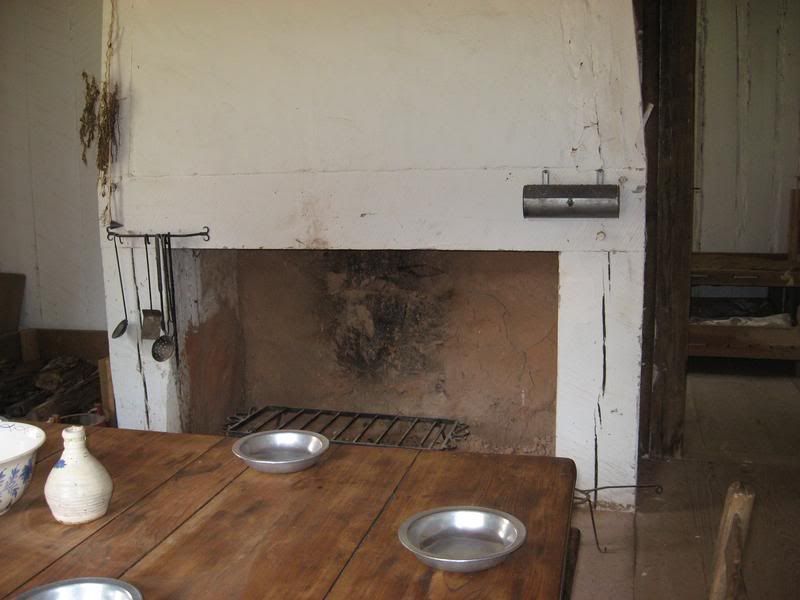 Bread Peel with Peanut as comparison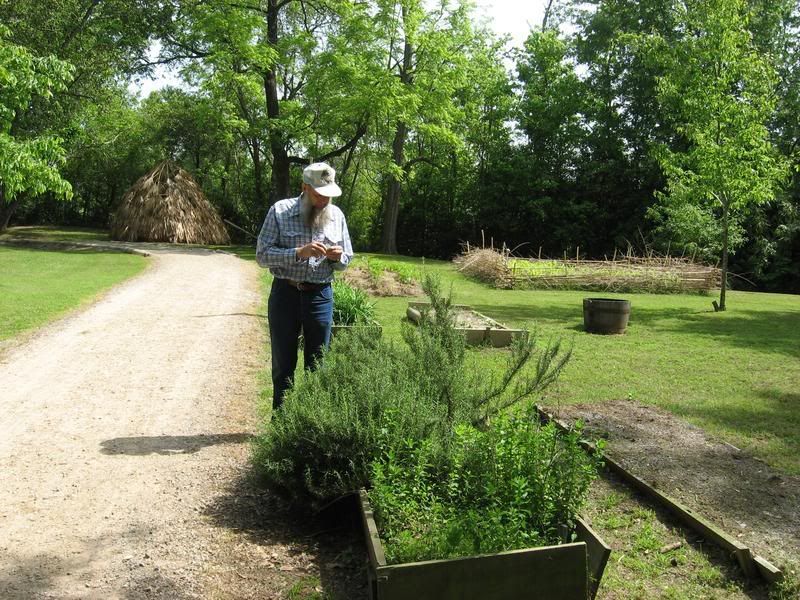 Look at the size of the Rosemary!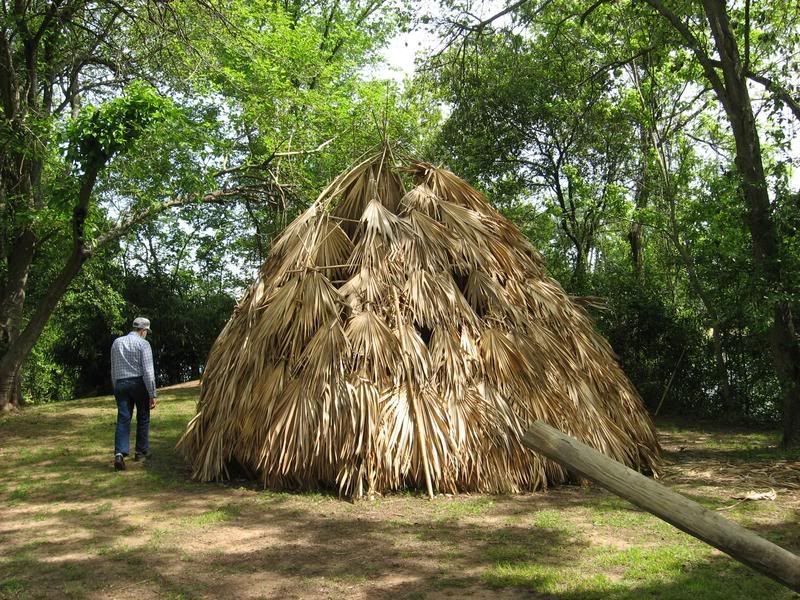 The Cado Indians use palm leaves for their housing
And, of course, some awesome trees! Some of these trees are older than I am, and you know I'm older than dirt!!!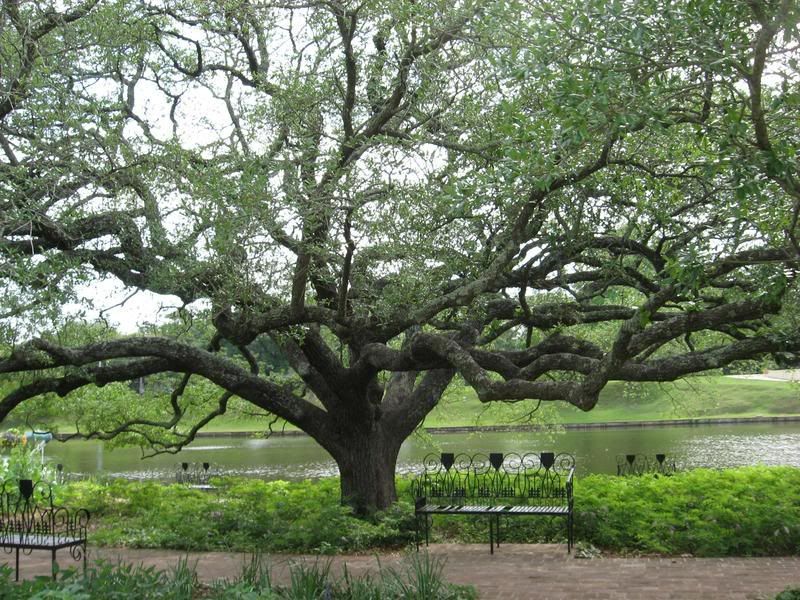 After spending not enough time, but way too much time, we headed to Shreveport. Once there we headed to Texas!!! It was only about 30 minutes away so we wanted to put foot on Texas ground. Once there, we decided that we could follow Texas up to Texarkana and arrive in Arkansas that way. We spent that night in Nashville, Arkansas.
And Arkansas is another day – so hang in there – we are nearly done!!