It took over 1 ½ days to get out of Kentucky, but not because it was such a big state!! It was because we spent so much TIME and energy there!


Planning the trip for the day
It's late spring down here

We spent that "hour" at the Lou Tate Little Loom House yesterday morning so our planned trip to a Hemp Plantation was scratched. We did go to Churchill Downs, the home of the Kentucky Derby. I had thought it was out in the country somewhere, but noooooo, it is right in the middle of a residential and small business community!

We drove by some of the stables and went around to the front where the front gate is and where the museum is. However, it was already nearly 80° by the time we got there and there was no shade. Even with windows wide open, that temperature is deadly for pets in cars; I offered to stay with Peanut while Norm went into the museum, so we decided to just try to get a good picture of the grandstands. There is construction, possibly to ready the place for the Kentucky Derby in May. But we could see the awesome size of the grandstands and got a glimpse of the racetrack.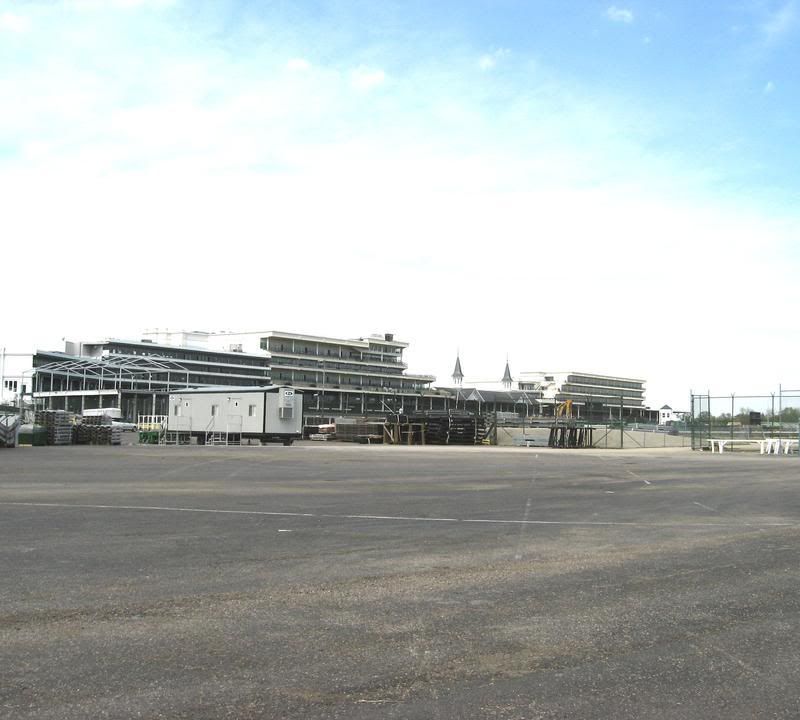 We then decided to head to Pleasant Hill, the Shaker Village. But by the time we got there (remember, we left the Loom House after 2:00), it was closed for the night. We decided to find a place in Dansville and go back early in the morning so we could spend a couple of hours at Pleasant Hill.

We arrived in Dansville and had a terrible time finding somewhere to eat or sleep The people we asked kept giving us wrong directions. We finally found a King's Buffet and Mongolian Grill (Chinese for those who don't know what it is) and stuffed ourselves, as usual. I found a sweet young thing at the grill, waiting for her steak; she said SHE didn't know where there were motels (she wasn't from around Dansville), but her man did!

Turns out that there was a Super 8 right around the bend, but there was a hill hiding it until we got on the road and went a block.

Rhonda and Jeff were very sweet, very helpful and interested in our trip (hi, Ronda!). She has the coolest accent (however, I suppose that people in this area think I have an accent, though heavens knows why! I speak normally!), like many of the people in this area!

We went to the Super 8 and spent half of what we spent at the Holiday Inn in Louisville and slept just as well, as well as having a Continental breakfast this morning (Holiday Inn did NOT).

The storm that had been predicted all day hit just as we were taking our bags into the motel. There was high winds, strong rains and lots of thunder.

So, this morning we got ready to go fairly early. But (as normal for us) we took the wrong road and ended up in Perryville, where there was a Civil War battle in 1862. We decided to go see the battlefield as long as we were in the area.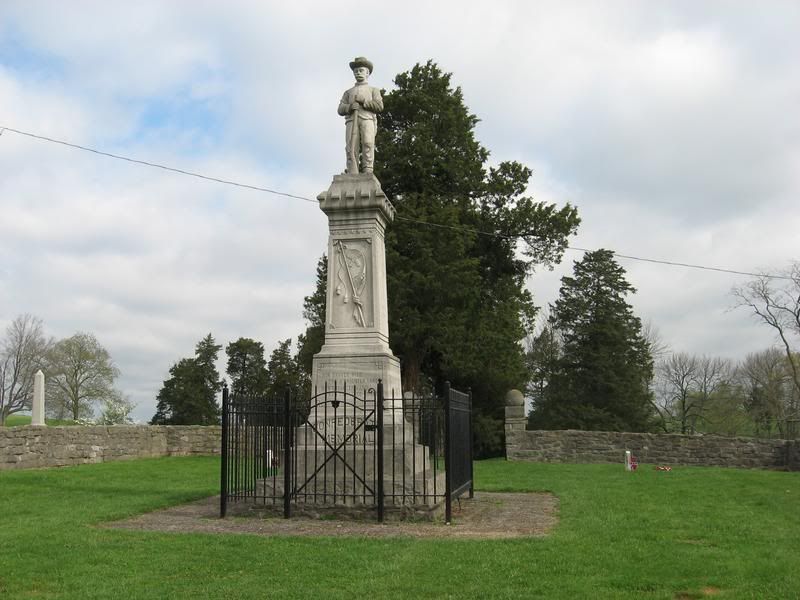 After the battlefield we ended up in Harrodsburg, the town we STARTED in to go to Pleasant Hill! A complete circle! We finally got to Pleasant Hill only to find that the admission was $14 each! (Deanna, tell Kathy that as reference next time someone complains about Murphy's admission!) Now that is not a horrible price if we were to spend a whole day there!! But for the few hours we had given ourselves, it was not a good thing! So we spent that amount (and more) in the gift shop!! (hehehehehe!)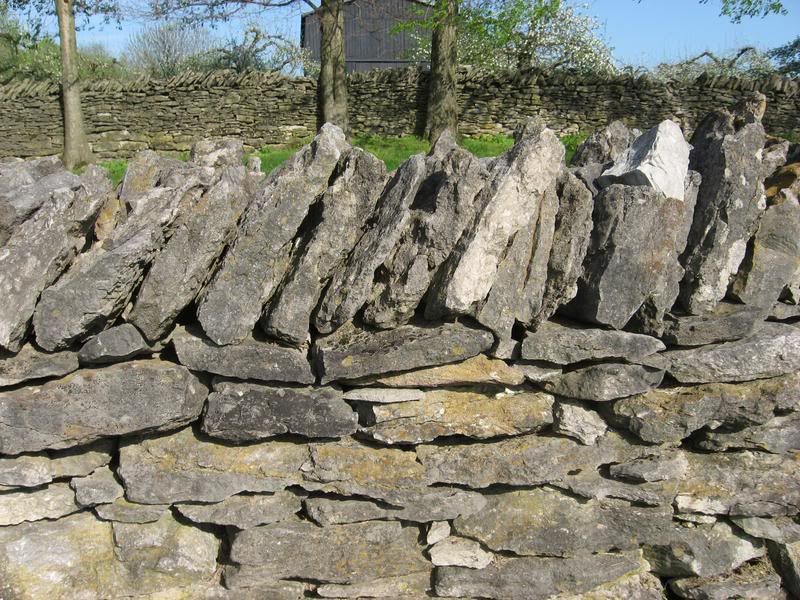 The stone walls are AWESOME!
Close up of White Dogwood
I have GOT to get me one of these trees!

Okay, scratch Pleasant Hill – we headed back to Dansville on the same road we had been on last night! And another circle has been made! We took off from Dansville about 4 hours after we could have taken off!

And headed down to the Daniel Boone National Forest on our way to Tennessee. The views were breathtaking!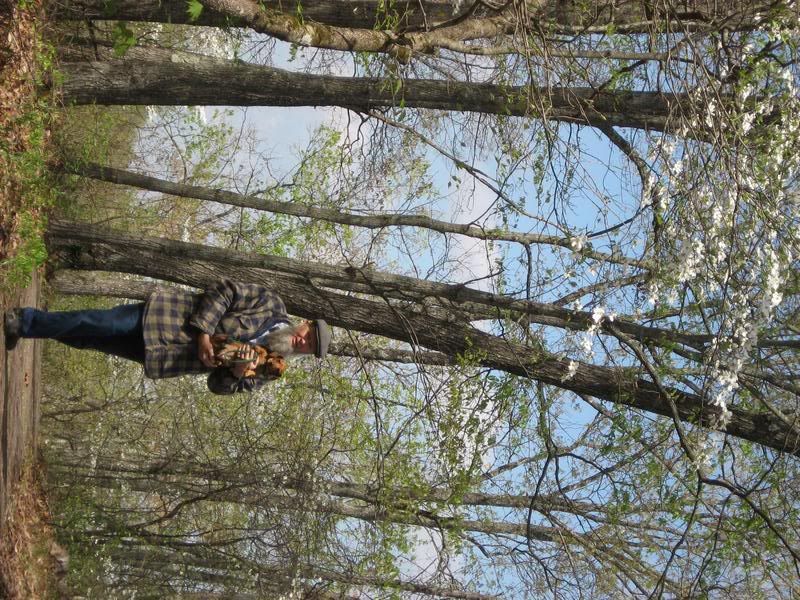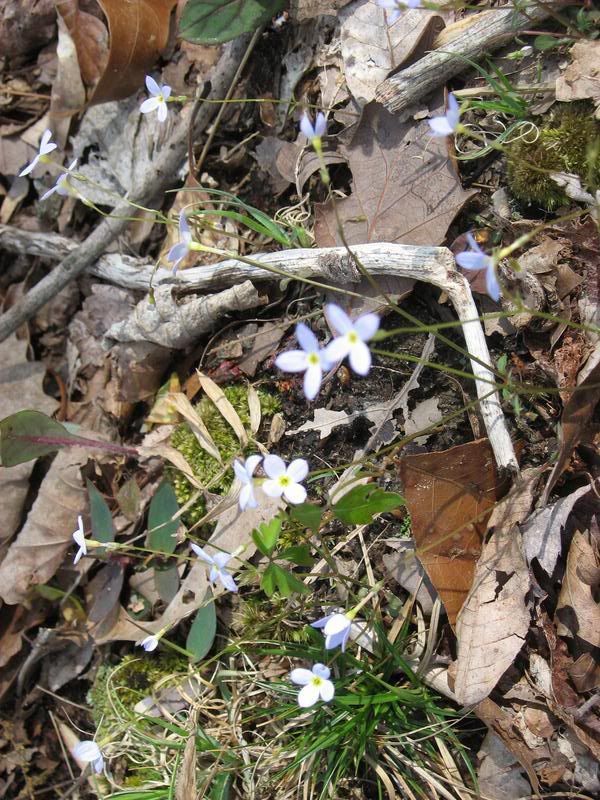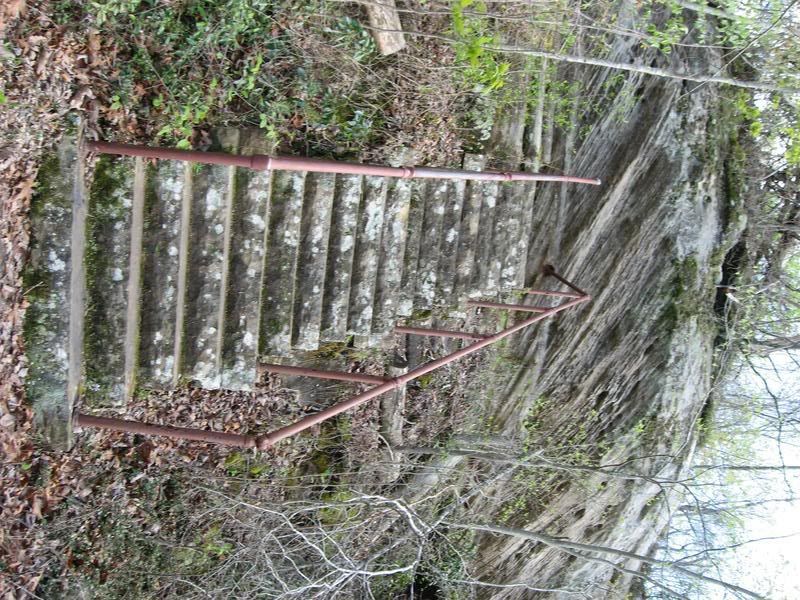 I was going to go down to the arch, but this fat ol' lady ain't taking those steps!

And as we left Kentucky, I made a promise that I HOPE I can keep --- I am coming back! If I had no family or friends to be close to, I would move down here in a heart-beat! A sweet man in an antique shop said he had been to Minnesota and was amazed at the amount of lakes we had; he had also been to Fargo and said "It was waaay to cold for this Kentucky boy!"

Now, let us talk about houses in Kentucky. Admittedly, not all are mansions, but there is a huge amount of old, OLD mansions and large houses along the way. I took most of these pictures on the fly while we were driving by them.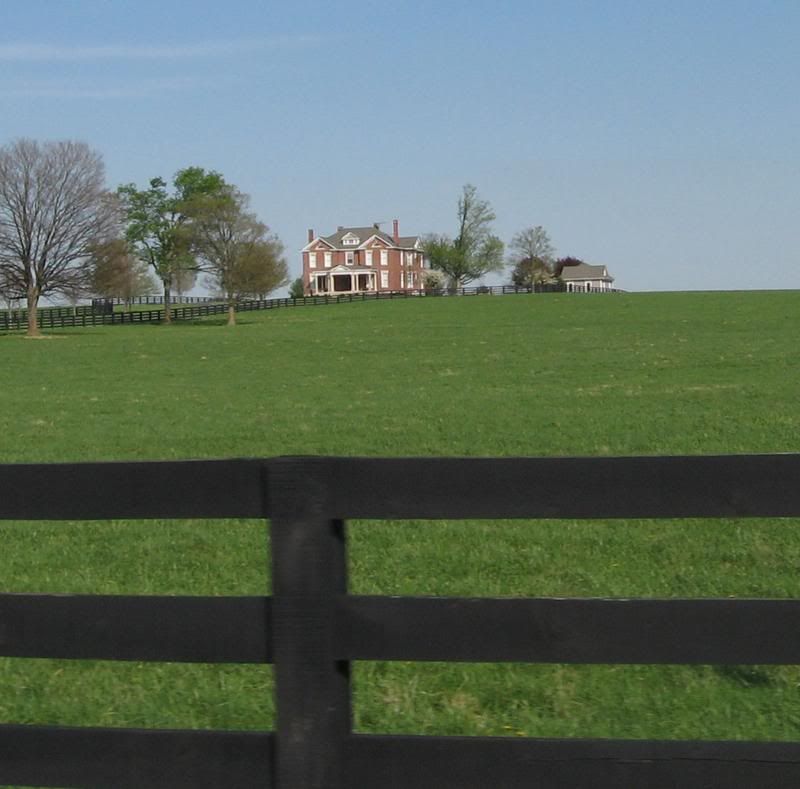 Tennessee, so far, is beautiful, as well. We went through the Cumberland Gap on our way to Knoxville. We have found a lovely Super 6 motel with a Cracker Barrel restaurant right across the parking lot. Norm got to have catfish, which he has been hungry for a long while!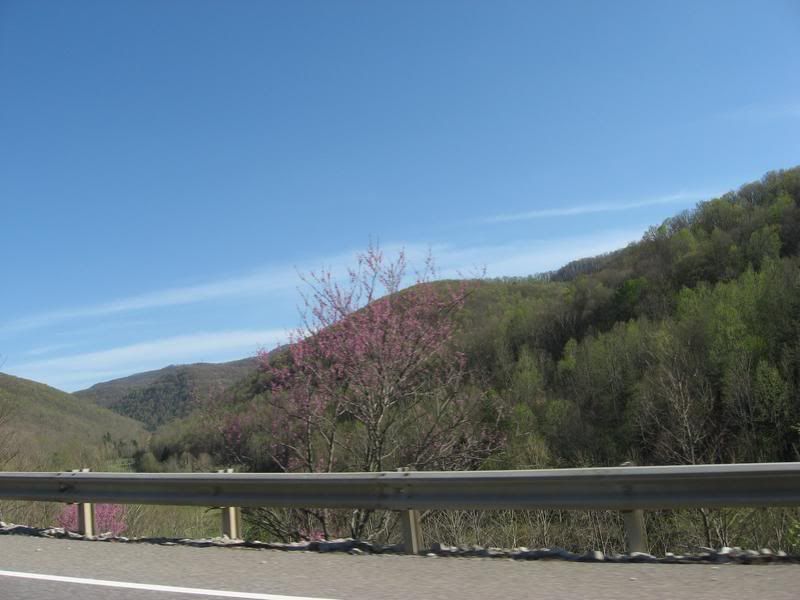 Right now, Peanut is in a chair beside me, wrapped in her blanket and Norm is in bed figuring the plan for tomorrow. We HOPE to hit Stone Mountain in Georgia and are wondering if we can get into Florida and to his sister's by tomorrow night. Doesn't look like we will, though!

It's about 52° right now – since the storm, it's been nice and cool! It will be a beautiful day tomorrow – you have a beautiful day!